Spring started off per usual here in the Midwest, the weather nowhere near consistent and the cold days just as frequent as the warm ones.  But, as we approached mid-May, we saw the light at the end of the tunnel.  Trees finally had their green leaves back and the pollen itched our allergies before we could doubt spring any further.  And once mother nature finally levels, there is one thing in mind – gardens and planting season.
Growing up on a farm made spring planting hard to ignore, but now that my husband and I have a neighboring greenhouse, spring is still pretty apparent as cars overflow and people back in and out of our driveway looking lost.  Next year, we'll post directions in our front lawn.  I try to walk over during a time less crowded so I can enjoy the greenhouse surroundings, but this year got away from me and I still don't have everything I need.  Regardless of how many people I had and will have to shuffle through, the plants I did get survived the walk home and we're ready to grow!
Even though I do a small, even tiny garden compared to most of my fellow Iowans, I still get joy out of the whole process.  Whether I'm picking my zucchini's or shopping at our amazing Des Moines Farmer's Market, I think growing for the purpose of harvest is the most beautiful thing.  So when I discovered Happy Camper Clothing Co. on Instagram and saw their "Support Your Local Farmers" tee, I knew I needed it.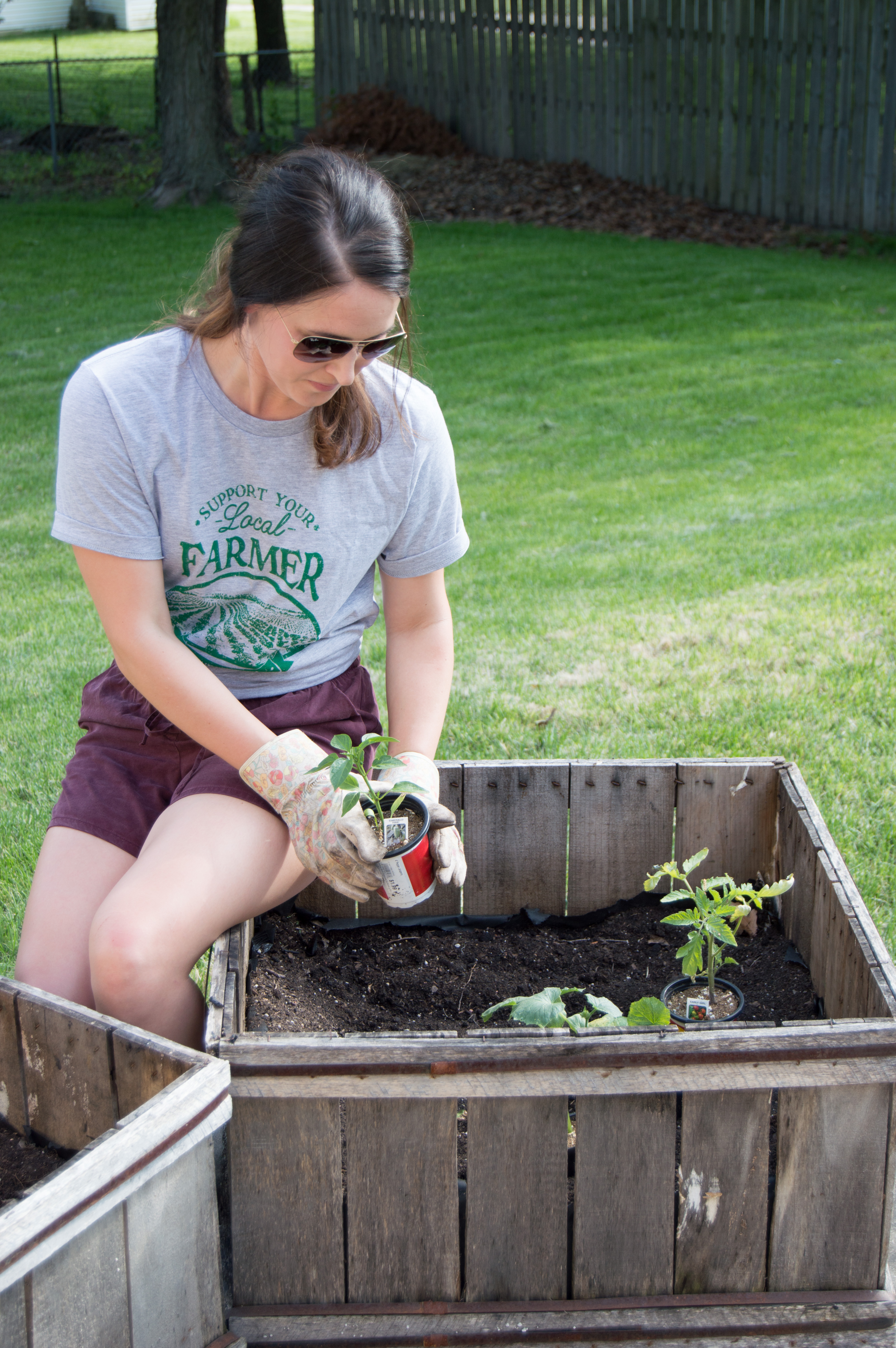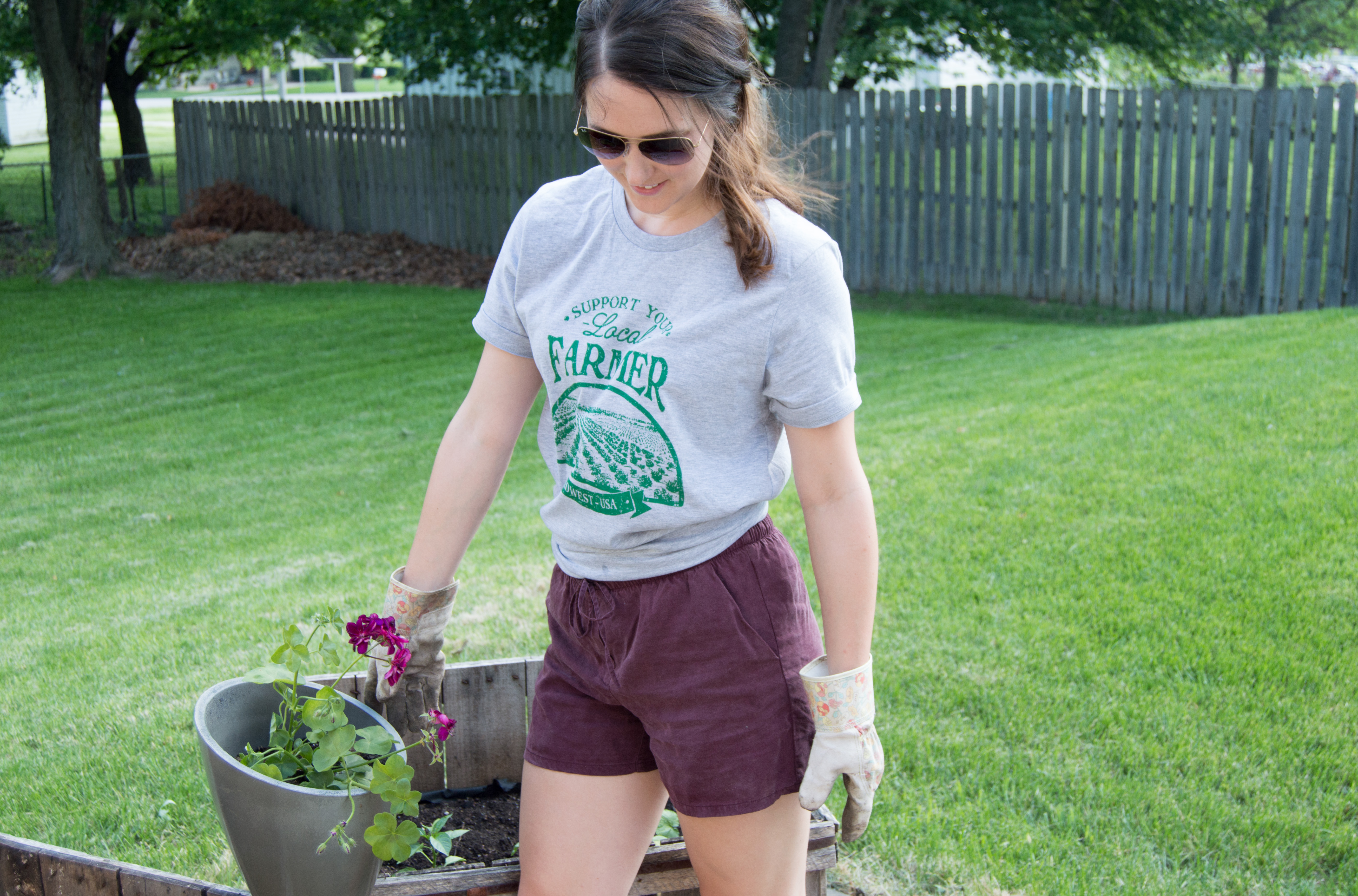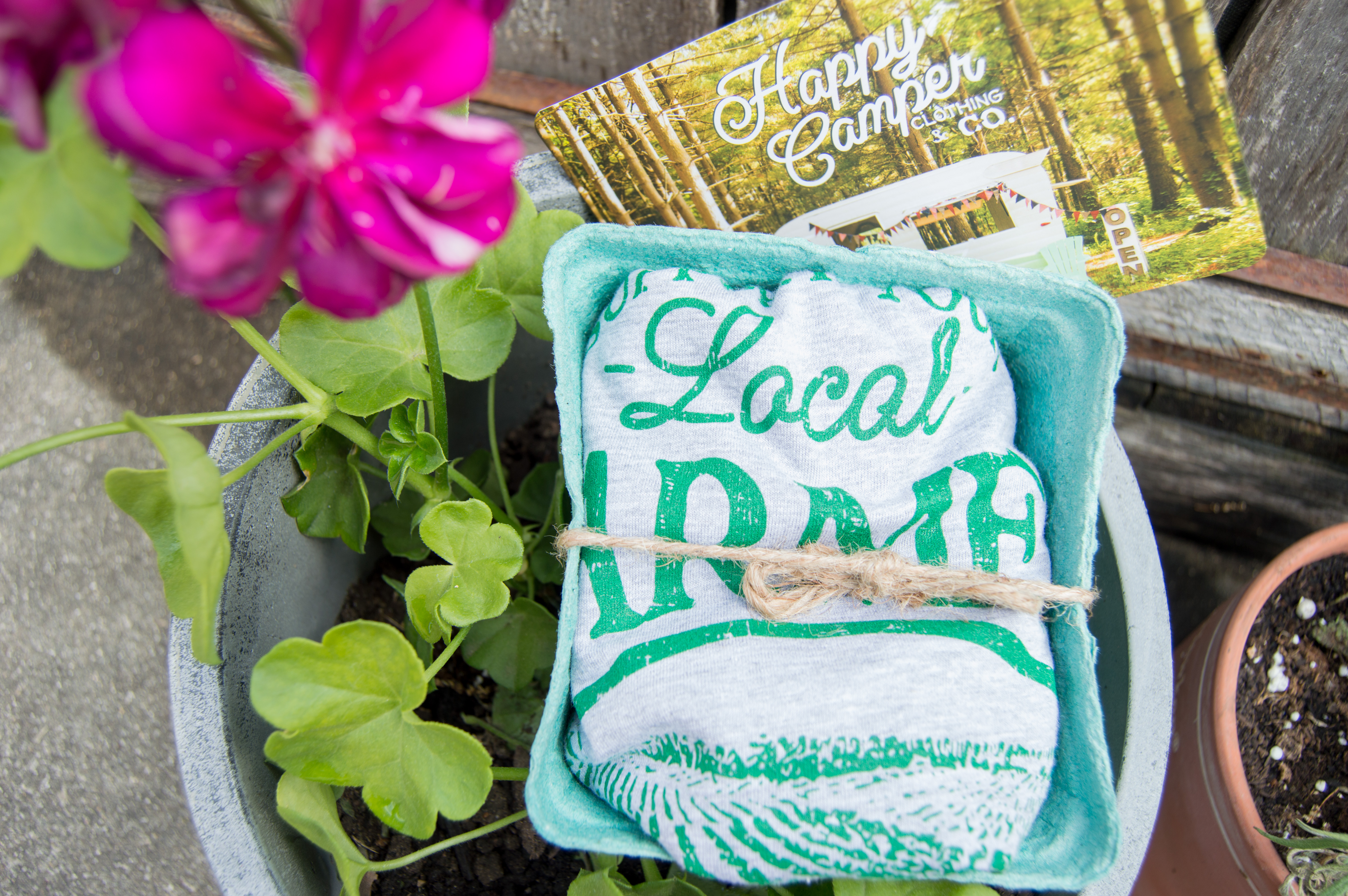 I can't say enough good things about Happy Camper Clothing Co.  First, they are Midwest-based (Missouri), which I love.  Second, it's a small print shop selling on Etsy and in local stores and I'm a true believer in small business.  Also, just look how they package these shirts!  Paper fruit containers found at farmer's markets couldn't be more appropriate to send these Support Your Local Farmer tees in.  And yes, they sometimes set up shop in that adorable camper you see in the postcard.  Like, seriously!  Make sure to check them out on Instagram – their feed is so fun!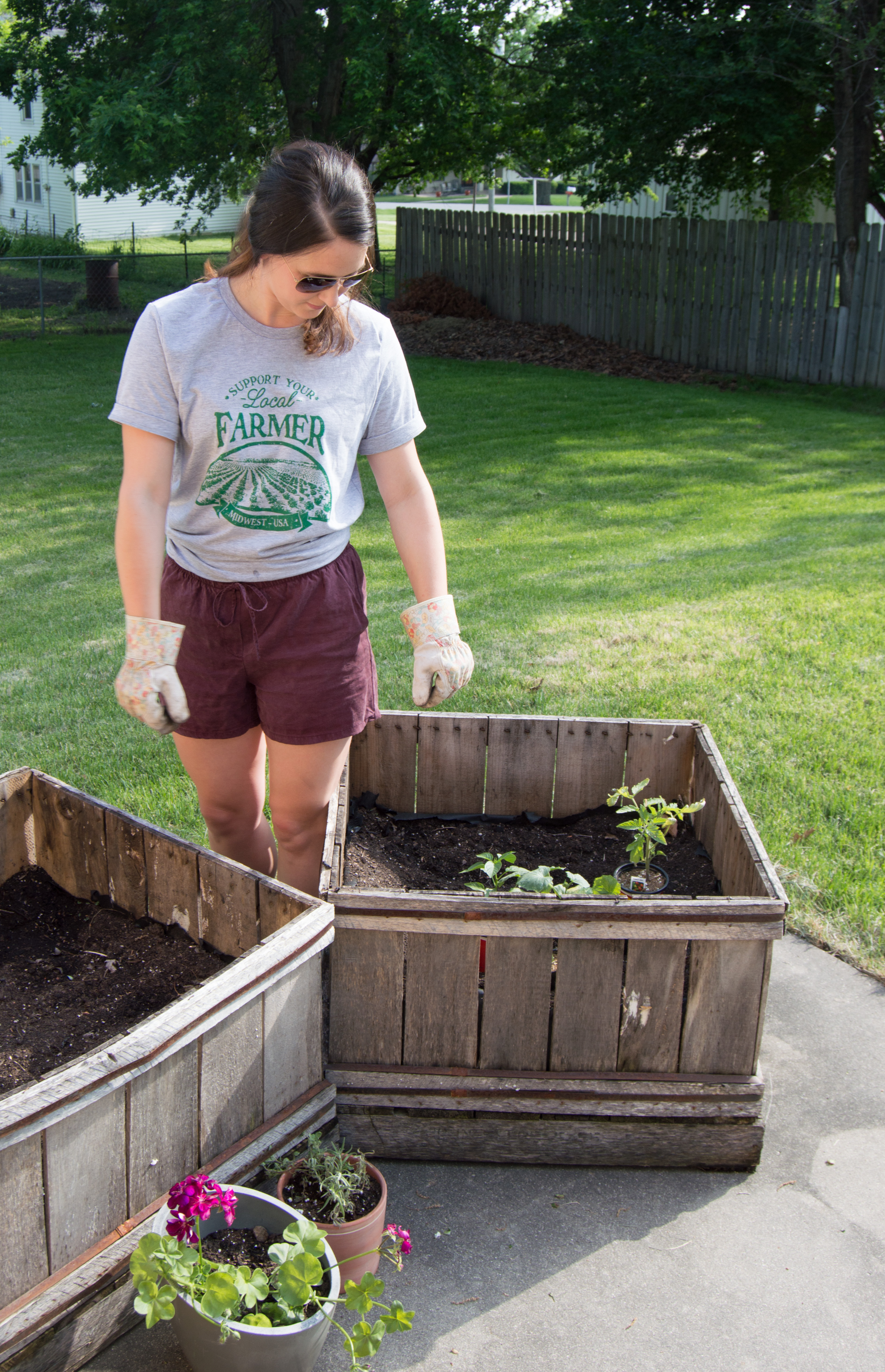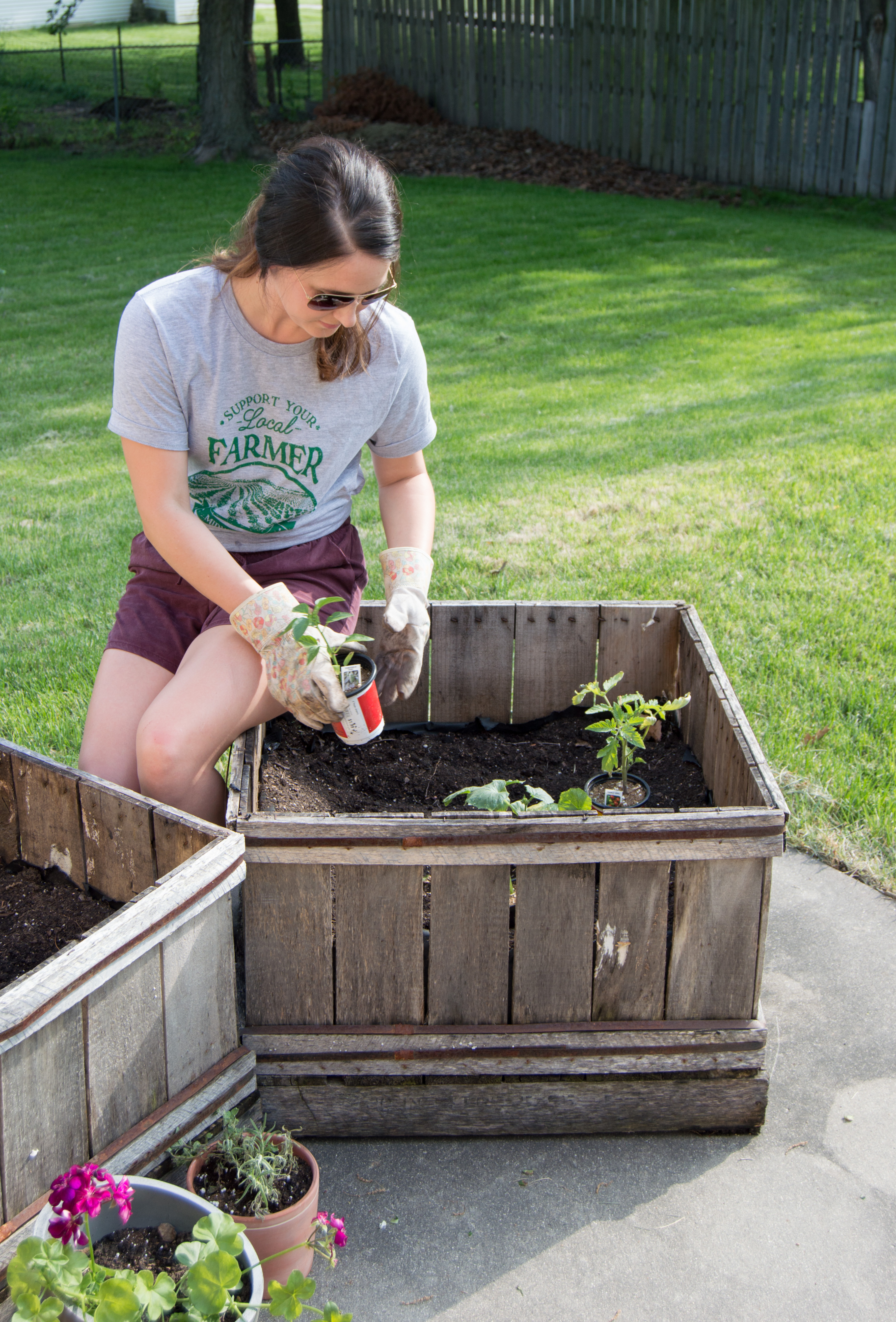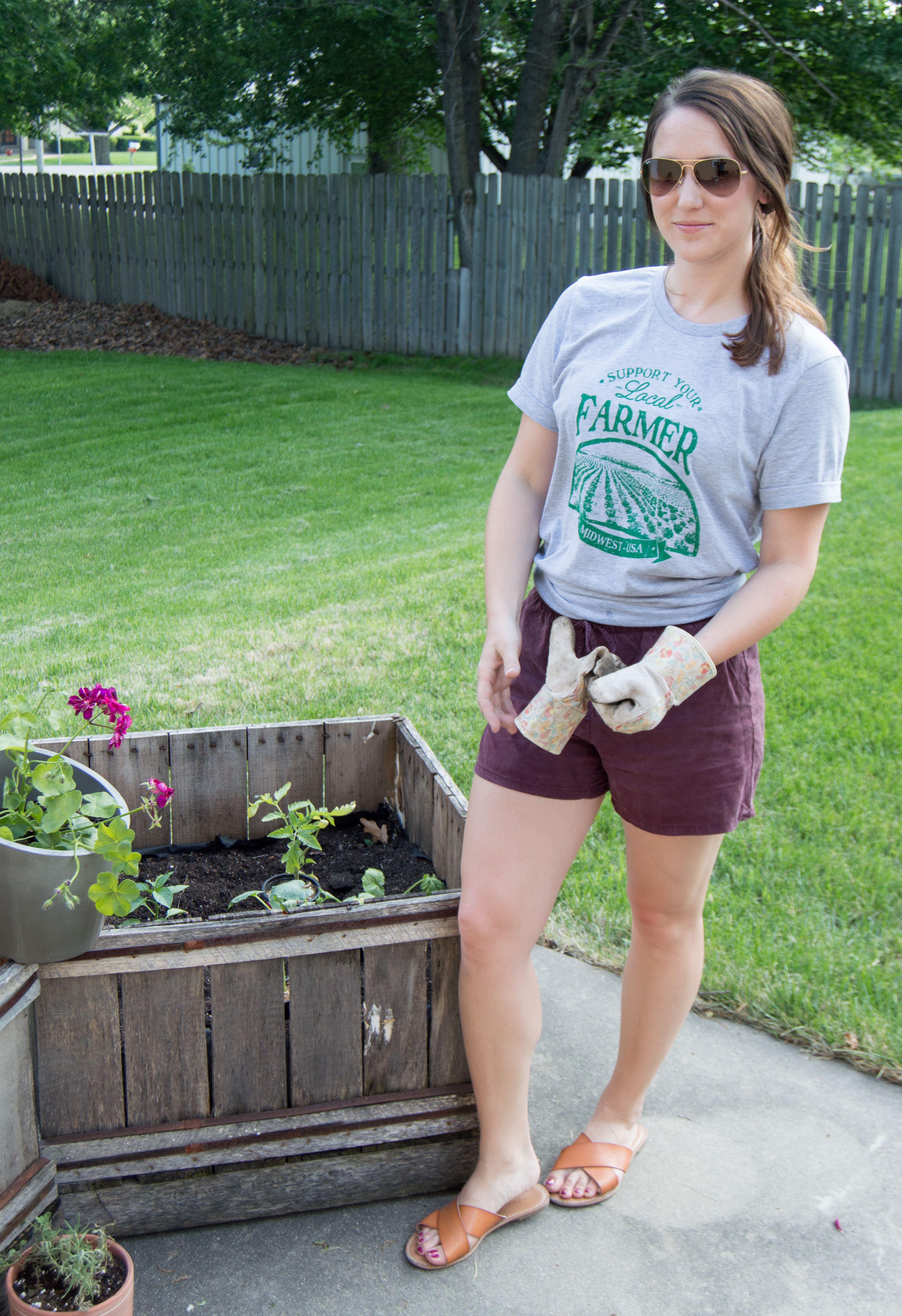 Tee: Happy Camper Clothing Co.  |  Shorts:  Gap (similar)  |  Sandals: Old Navy (similar)  |  Sunnies: Ray Ban
Obviously I have some more planting to get to!  Another trip to our next door neighbor is on the schedule this week.  My garden is housed in old shipping containers used for machinery parts (thanks dad!) and this year will help me grow tomatoes, cucumbers, zucchini, jalapenos, onions, herbs and who knows what I'll find on my next trip.   Each year, I try to challenge myself with something I've never grown before.  Even if it's not successful, I still get joy out of the process.
Do you have a garden of any sort?
xoxo.  a