What involves shopping, spectacular city views, and enough pizza joints to last a lifetime?  If you guessed a weekend getaway in Chicago, you'd be correct.  This past weekend, one of my close friends invited me to tag along on a trip she won for being a rock star at work and I couldn't pass up the opportunity.  Chicago is such a fun place to visit and we had our minds made up to be true tourists.
Even though Chicago borders Lake Michigan, only a mere 5 hours away from Des Moines, I hadn't been there to simply view the sights since family vacation when I was young.  We frequently connect through the airport on longer vacations and my husband and I had visited for a concert a couple years ago, but no significant time has been spent frolicking the streets.  And knowing what an amazing city Chicago is, we couldn't wait to explore.
The Bean
First thing first, visiting "the bean", also known as Cloud Gate, at Millennium Park.  One of the most significant structures in Chicago, you'll recognize it from postcards, highlights of the city and of course, blogger photos.  This was our #1 spot we wanted to hit, but knowing how fast crowds build up, we did some research on best times to stop by.  And as any educated traveler can probably guess, the best time is early – right around sunrise, 6am or earlier if you can pull yourself out of bed.  It may sound a bit crazy, but I cannot express to you how amazing it is to see without hundreds of people milling around.  The city is quiet, and you have "the bean" almost all to yourself.  We arrived at approximately 6:06am and there were about 10 people already there, but since the area around the structure is a good size, we could still easily have a space all to ourselves.  By 6:30am, there were more and more people already filing in.  So, if you want a few unobstructed photos like the ones I was able to snag below, you'll have to rise and shine bright and early – 100% worth it.
Michigan Ave
Since we were up so early and our hotel was located right off Michigan Ave, we took some time to grab coffee and walk back while the sidewalks were empty.  Michigan Ave is known for the shopping & dining so nothing was open yet, but it was a great time to enjoy the city views without the crowds – & traffic – we'd experience later.  A couple favorites we found in the afternoon were Dylan's Candy Bar and Howell's & Hood – a fun restaurant at the base of the Tribune building with a great patio, perfect for lunch and few cocktails.
The Signature Lounge
Located on the 96th floor of Hancock Tower right off Michigan Ave, this is a must see.  We stopped by for happy hour and observed the entire Chicago skyline at sunset.  Sprawling views of both Michigan Ave and the city skyscrapers surround The Signature Lounge and are the best in the city.  One tip – if you're a lady, make sure to stop by the restroom on your way out – a spectacular scene of Navy Pier and the city await.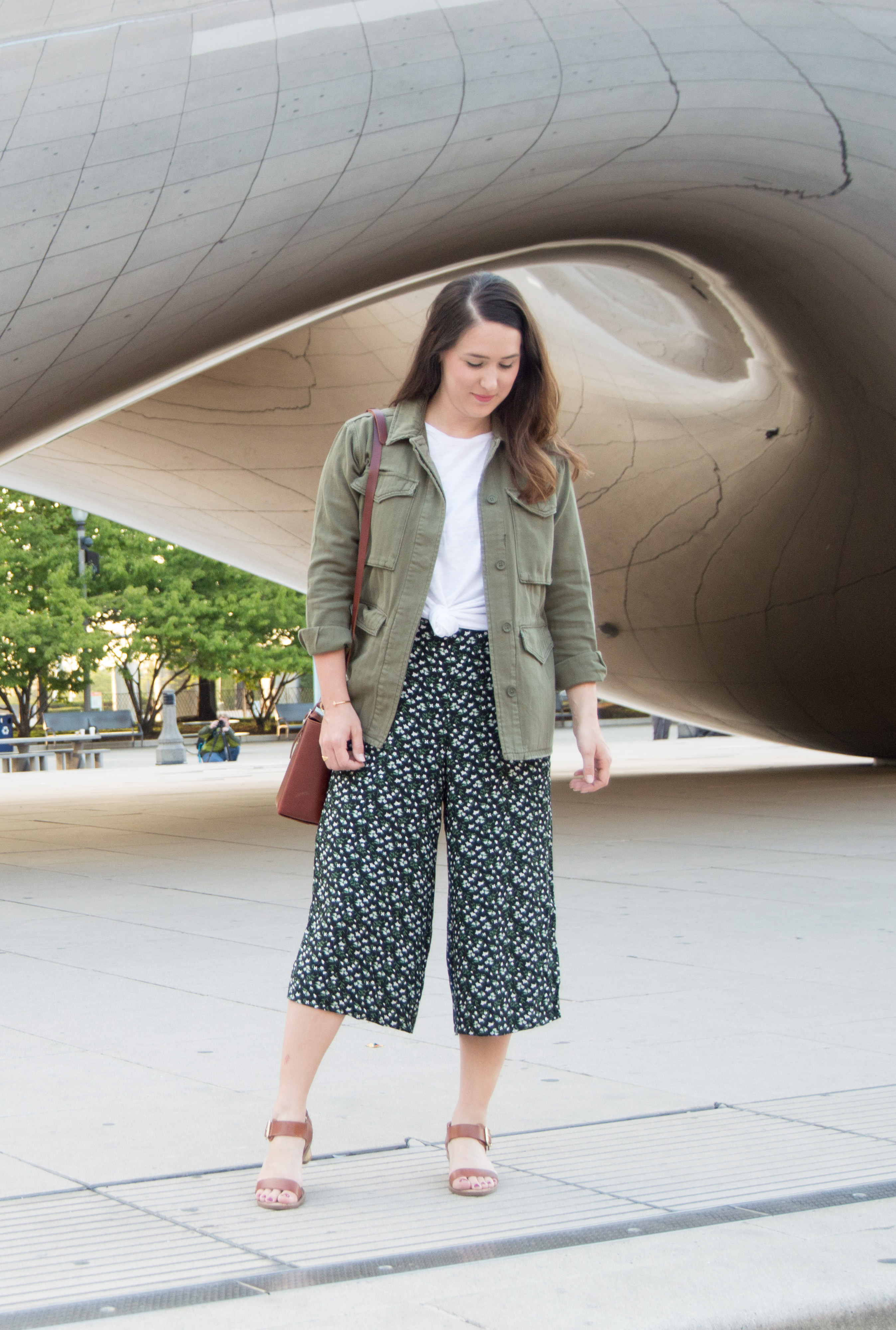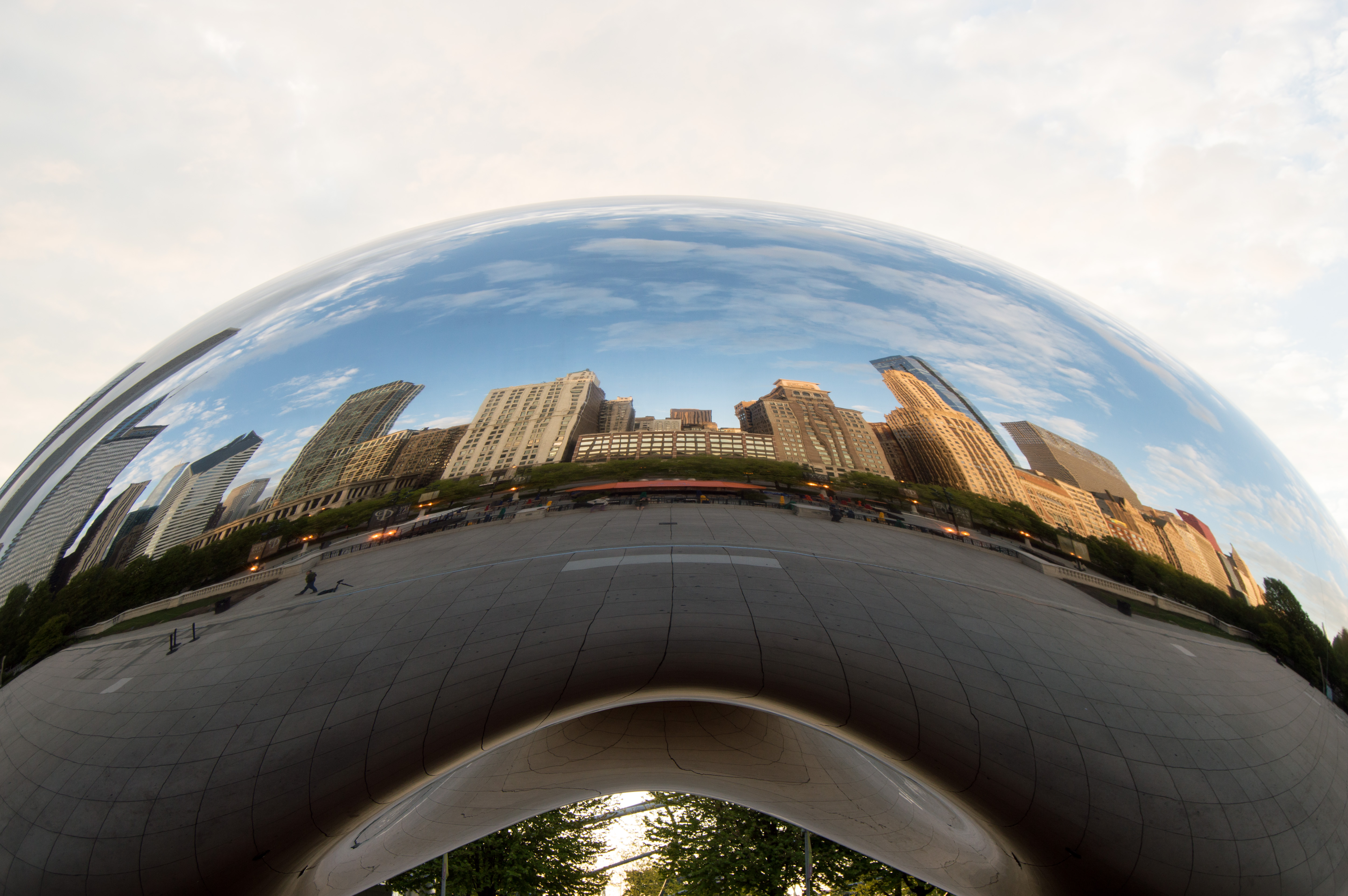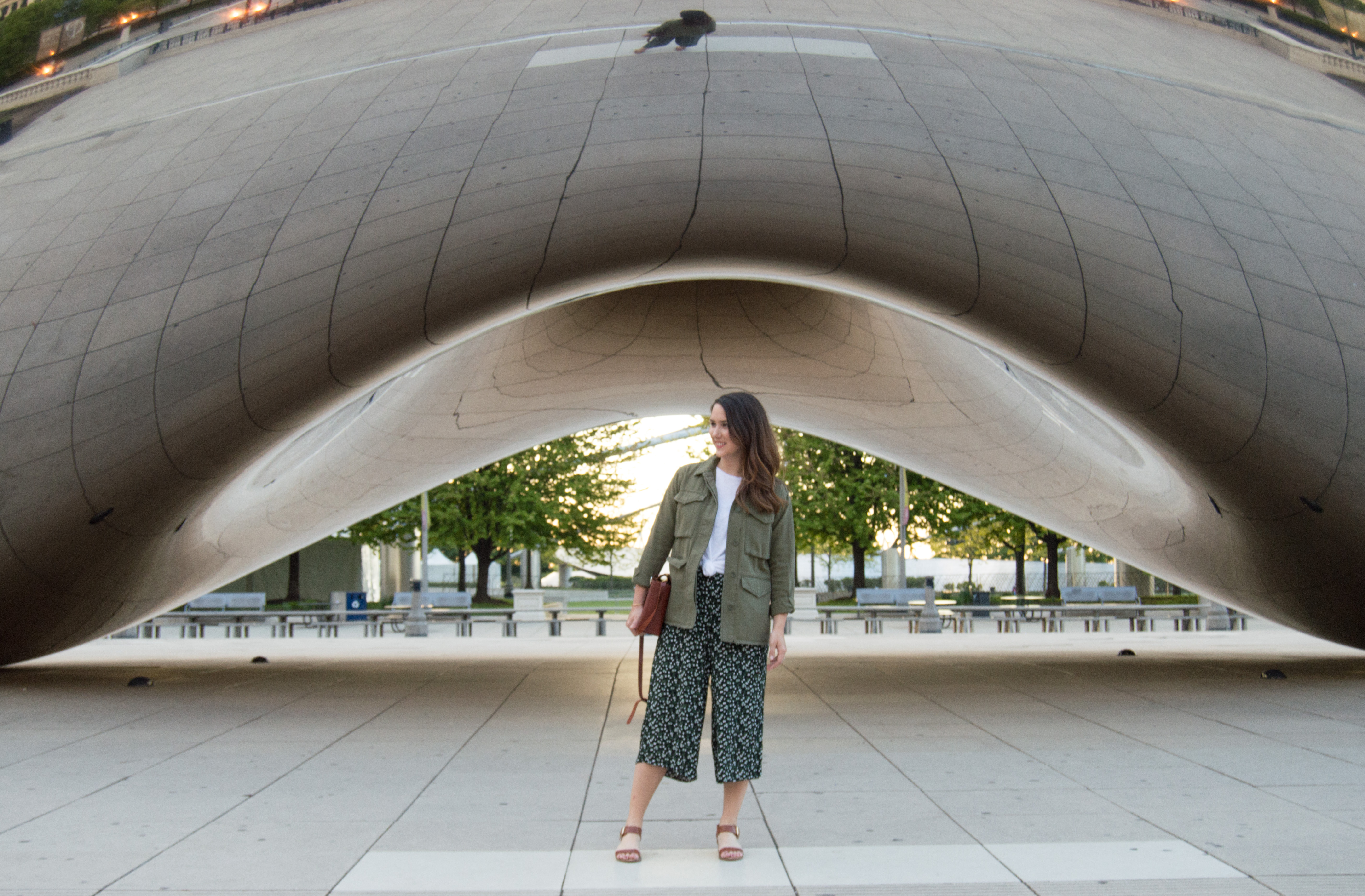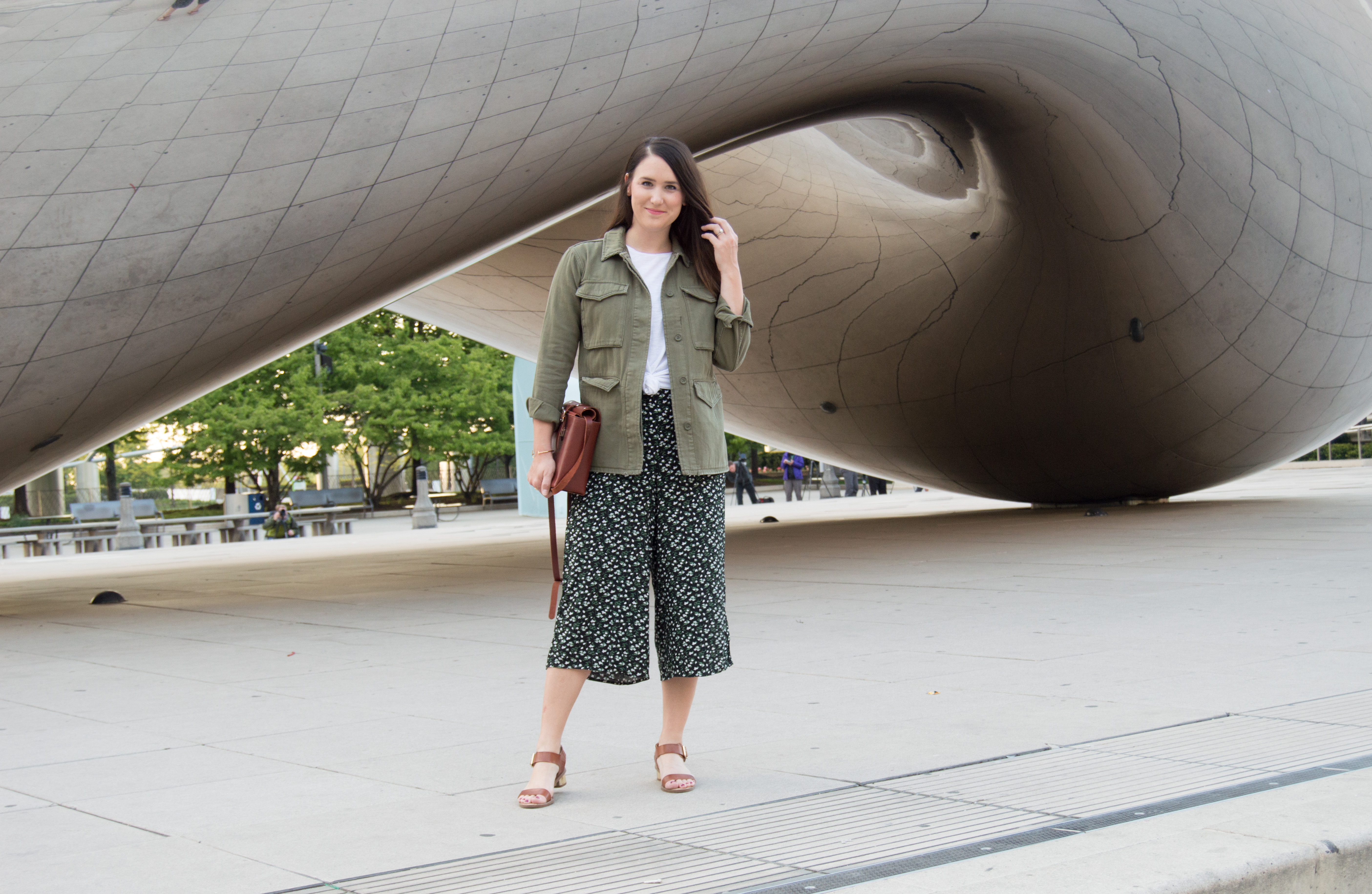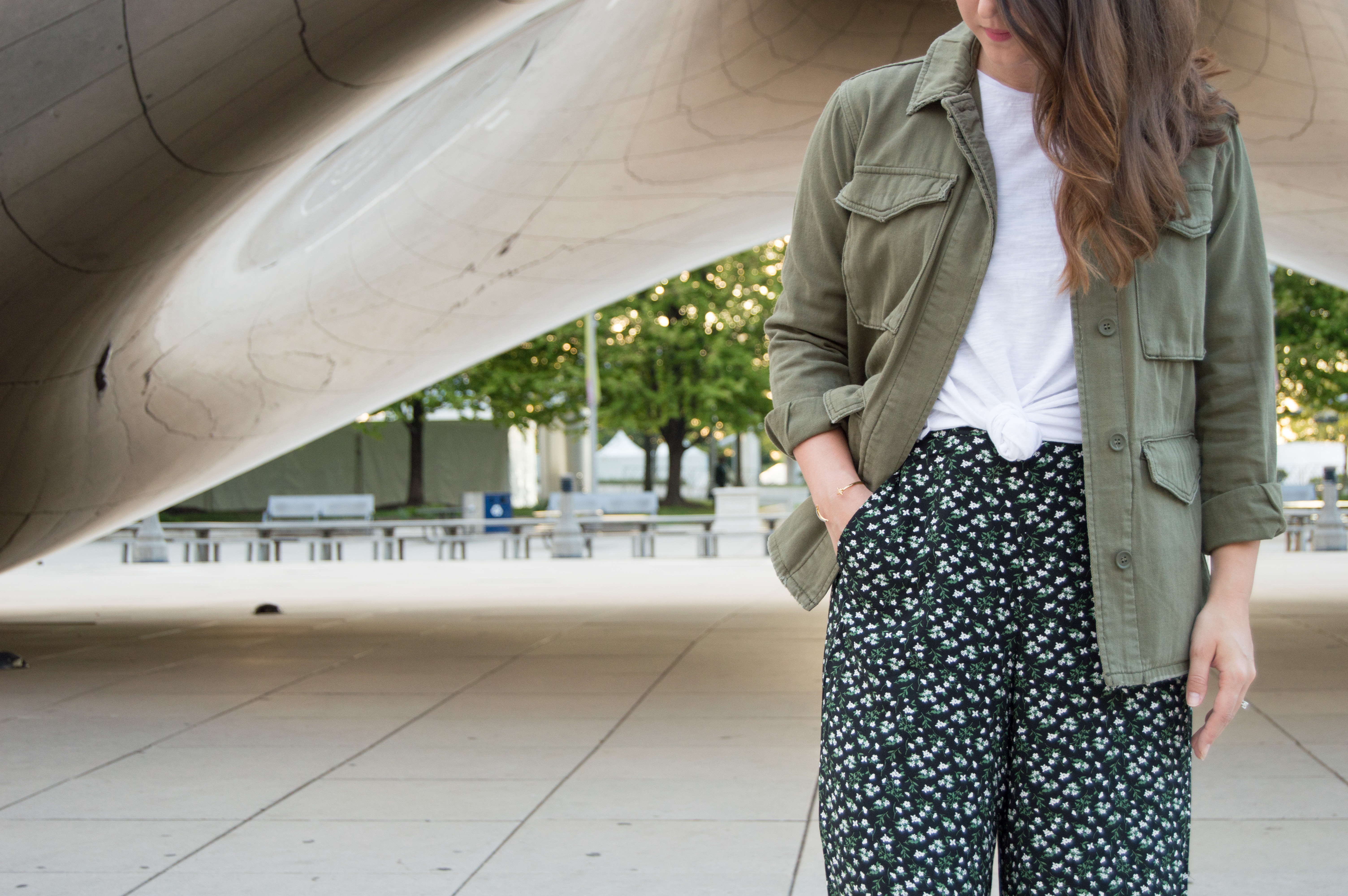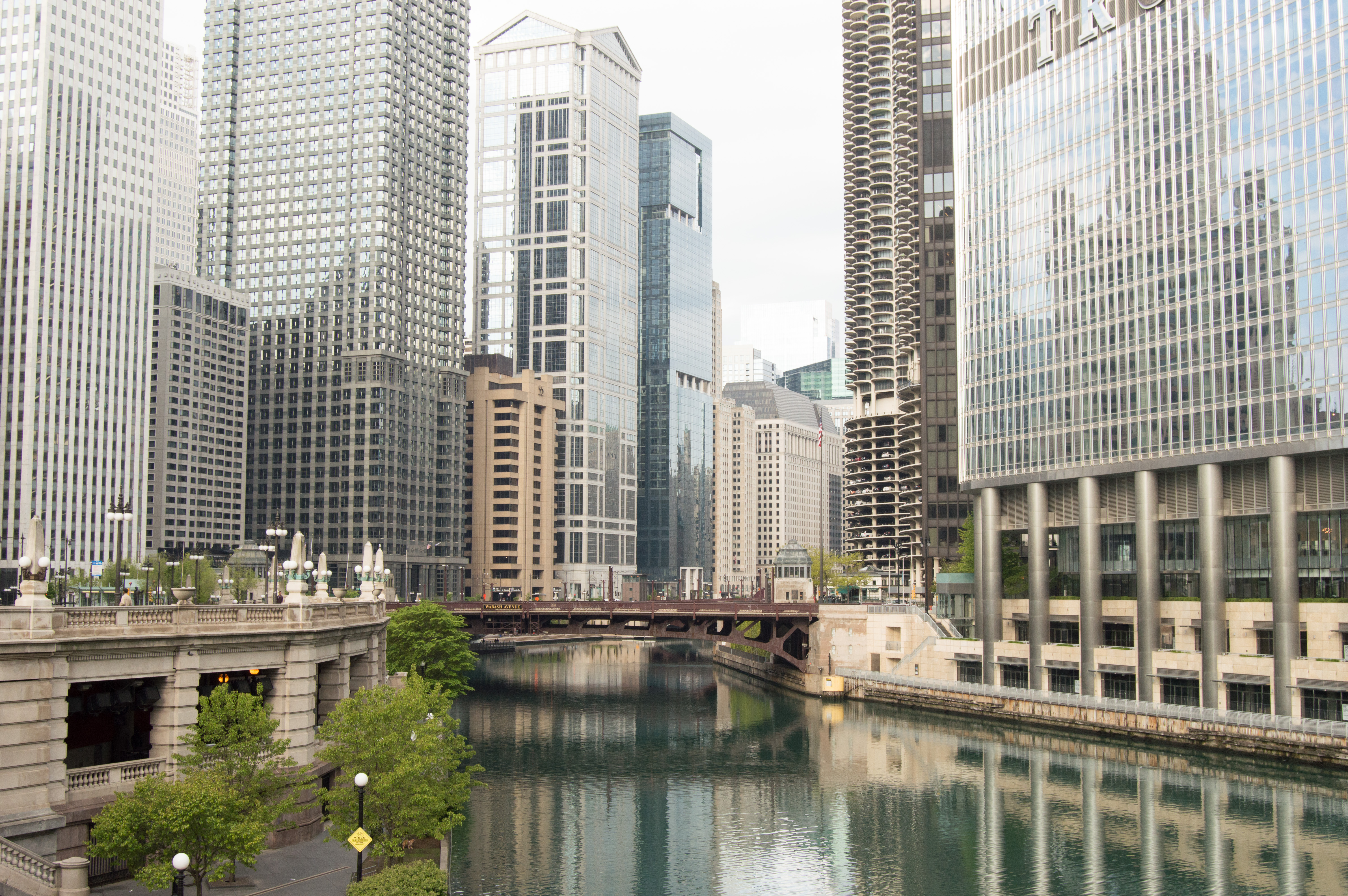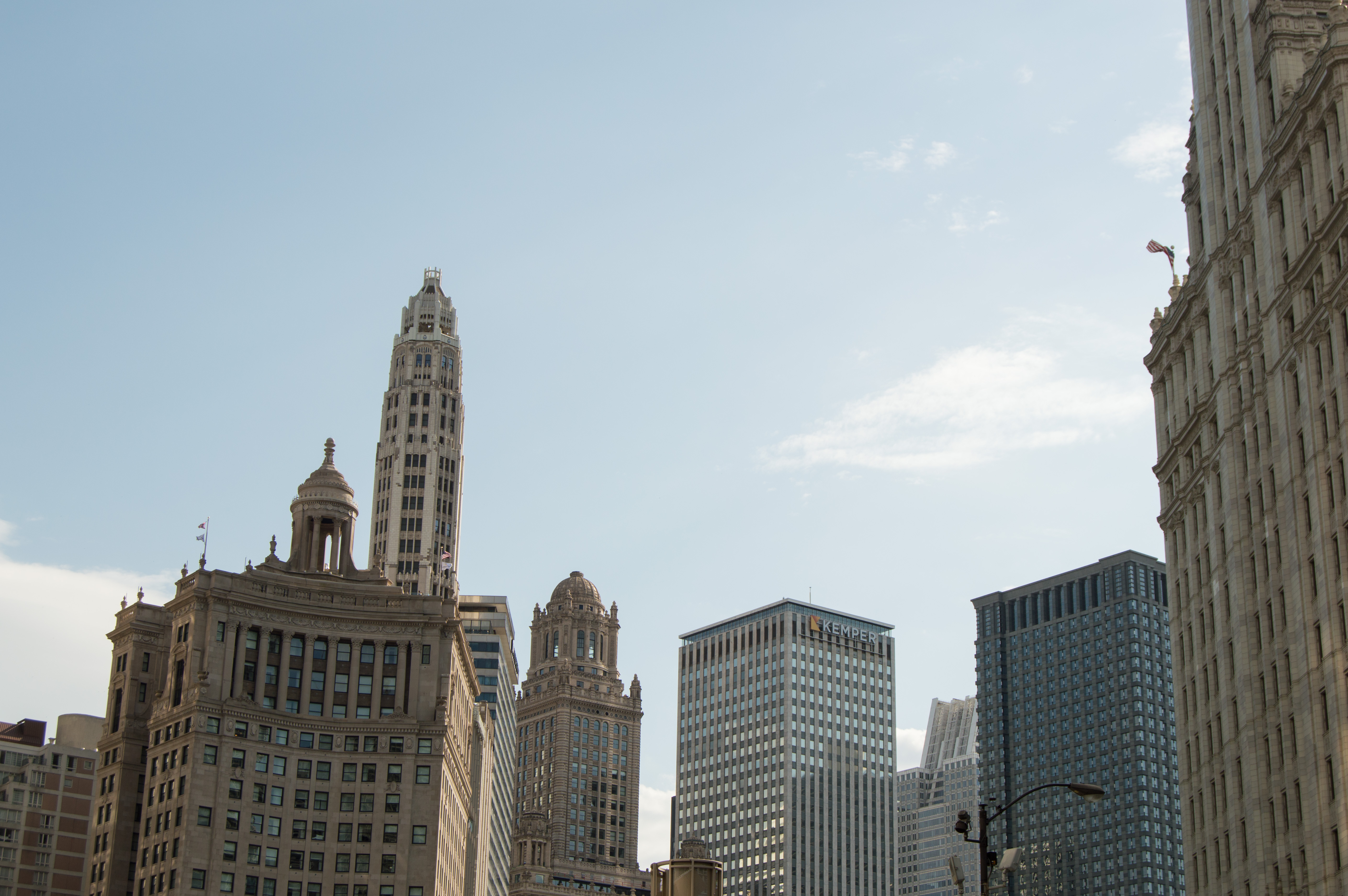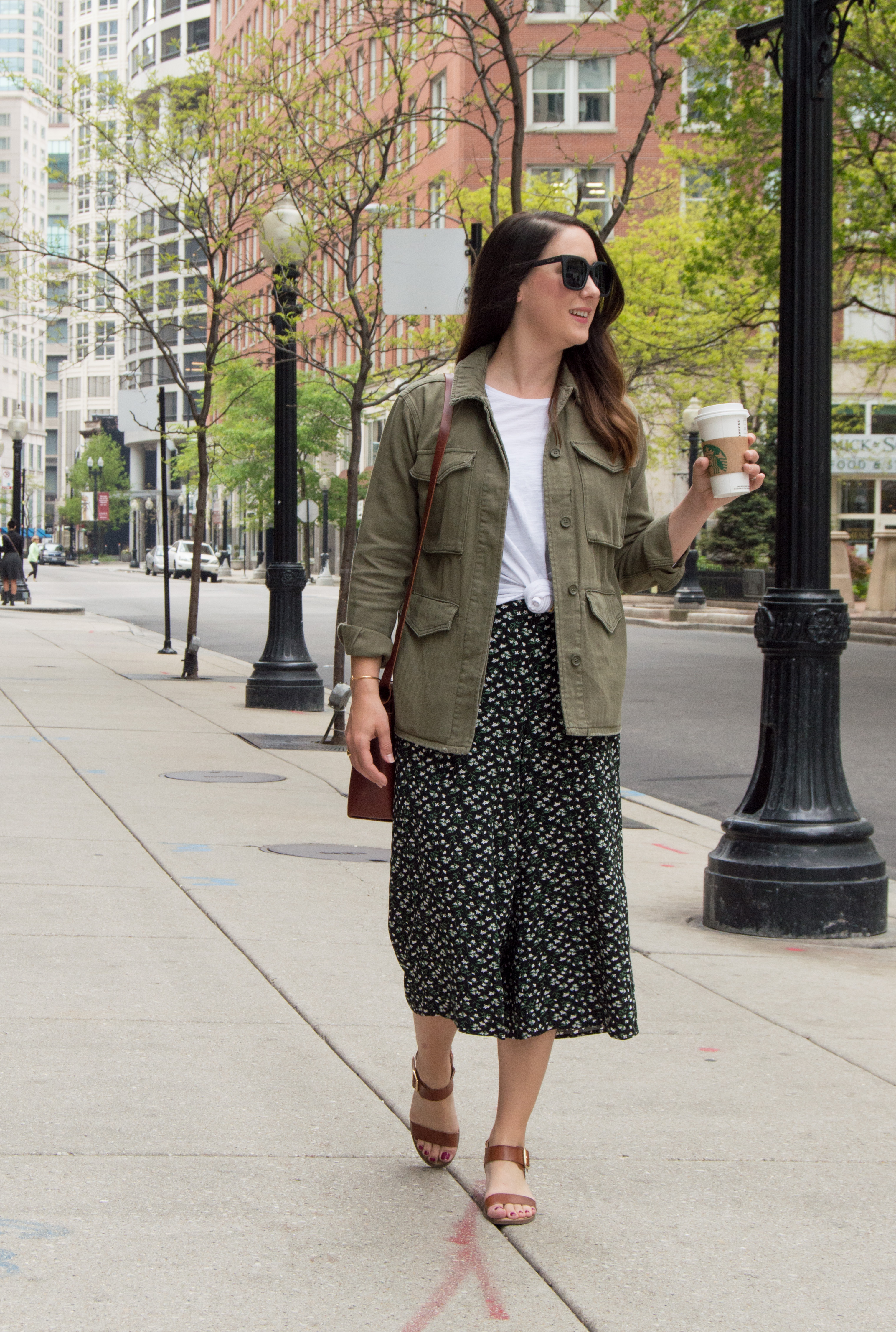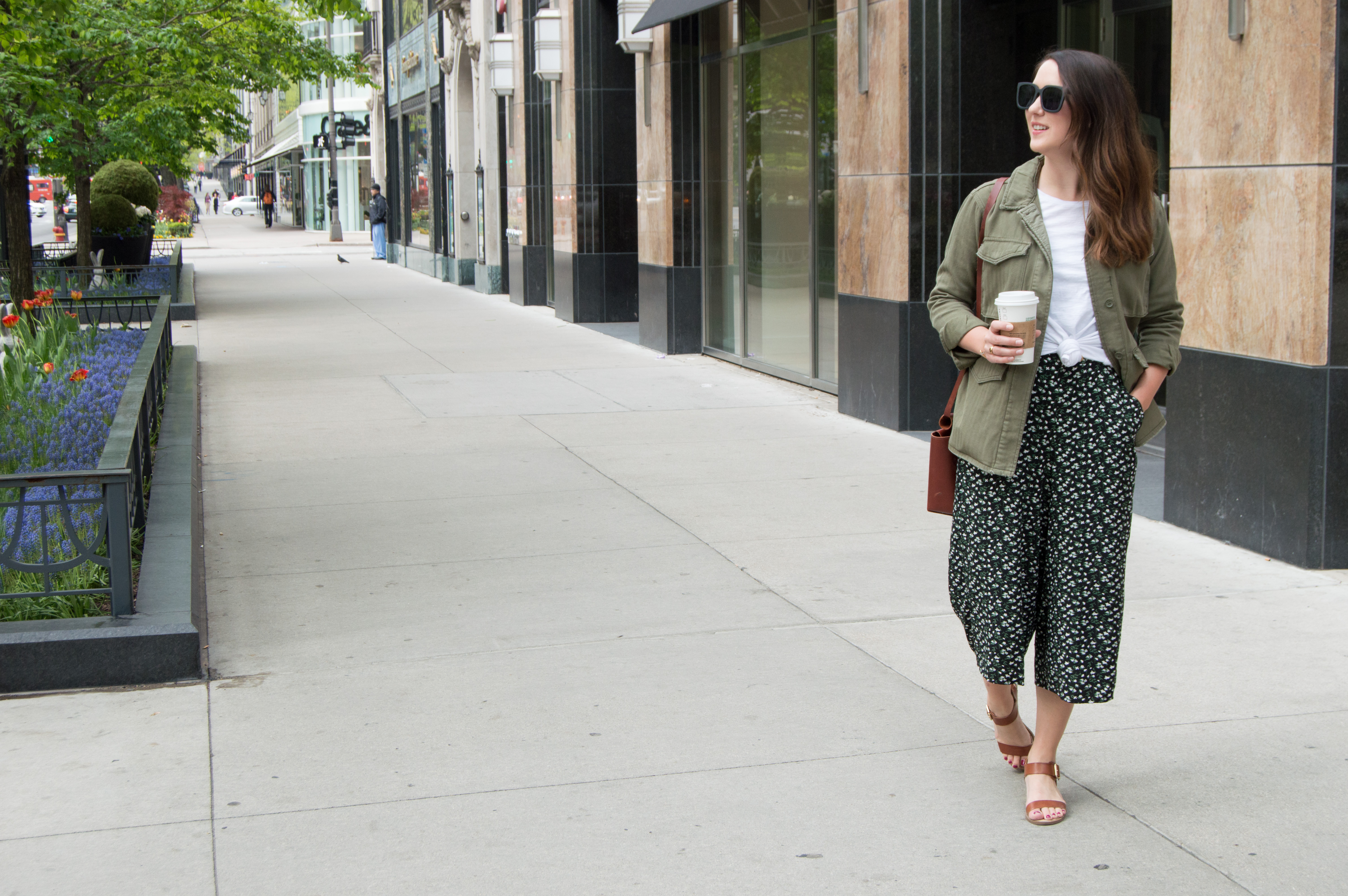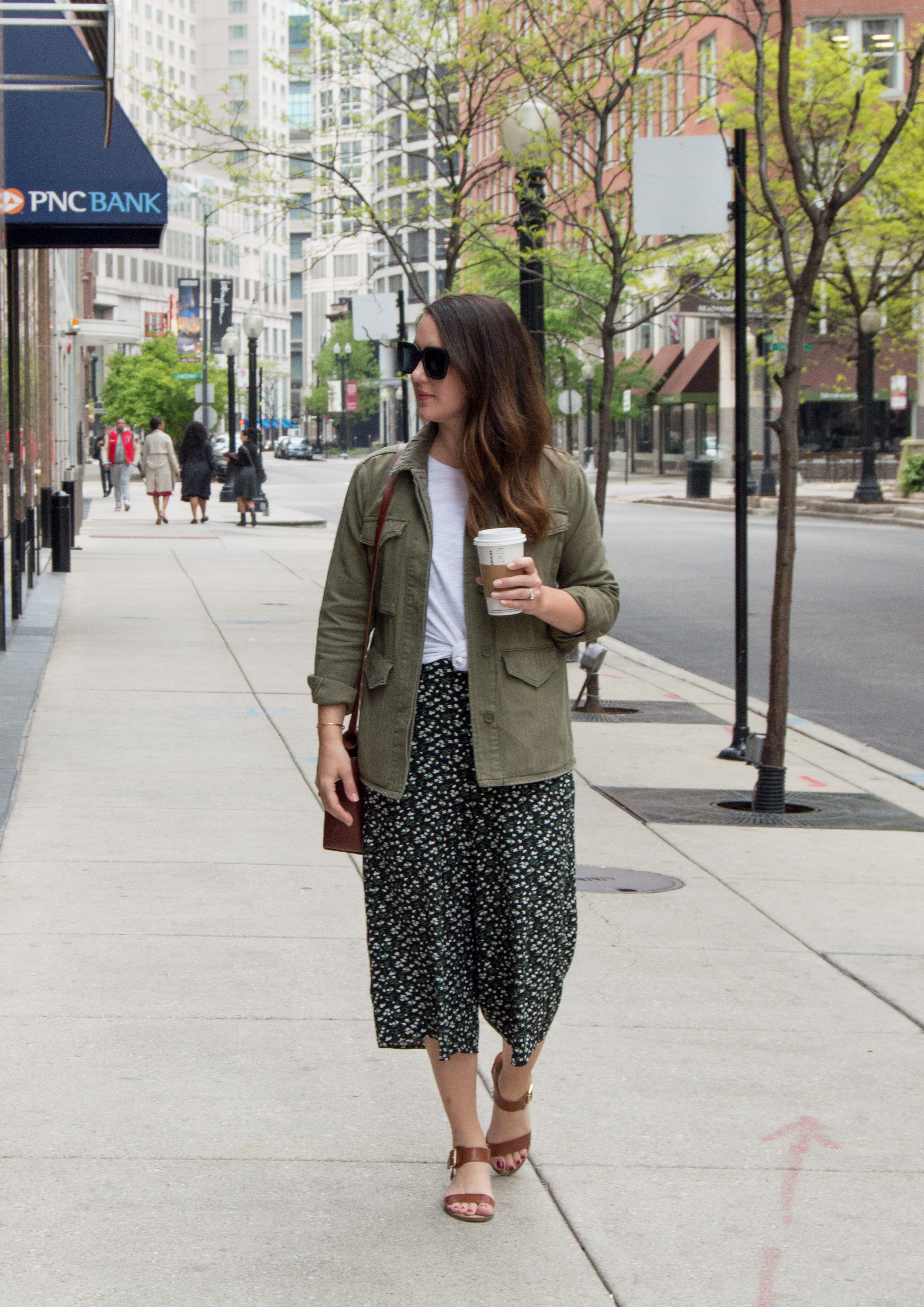 Jumpsuit: Old Navy  |  Shacket: Topshop  |  Top: Nordstrom Rack (similar)  |  Jewelry: Stella & Dot  |  Sunnies:  Quay  |  Sandals: Target (similar)  |  Bag: Etsy (similar)
These three stops were our favorite of the trip, but we also took time to explore upscale Rush Street and went to Quartino for some wine and a few Italian small plates.  Both places I would also highly recommend checking out.
We had so much fun exploring Chicago and my list of things to see/do there simply grew as I learned more about this Midwest treasure.  Definitely not my last trip to the Windy City.
Have you ever been to Chicago?  What were your favorite stops?
xoxo. a