Do we really need to talk about how fast this year has gone already?  Mid-April has arrived and I'm officially freaked out.  Not only has my progress on goals for the year been slacking, but so progress on my must-read book list.  Going into 2017, I had high hopes for my overflowing book shelf.  I'll get to you this month, I said.  I'll read so many, I said.  And here we are sliding into May, and I'm behind.  Like way behind.
So, I'm challenging myself to conquer a small must-read book list of my own.  I've pulled four books that have been on my list for too long and deserve to be read this summer.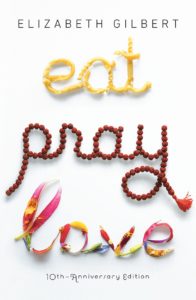 I'm already immersed in this book and have gone through "eat" and am lingering in "pray".  And before you say anything, I understand I'm years behind on this choice.  But in all honesty, I'm glad I waited until my late 20s to read it.  Gilbert's adult struggles wouldn't have resonated with my 17 year-old mind when it was first published in 2006.  At this point in my life, I can actually appreciate her views and learn from her wisdom – just as I did with Big Magic.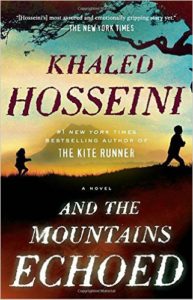 As you may remember, I recently finished Hosseini's A Thousand Splendid Suns and I want to keep right on going into And The Mountains Echoed.  His novels are extremely moving and emotionally tiring – in the most perfect way – exploring hardships of the Middle East and how it affects lifestyle and relationships.  I typically lean towards more light-hearted reads during the spring/summer, but I simply cannot wait.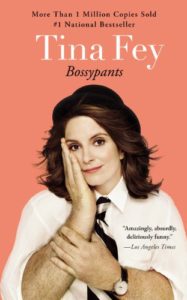 For the past few years, I've started getting into autobiographies and Bossypants ranks highest on my to-read list in that category right now.  Between Tina Fey, Amy Poehler and Melissa McCarthy, I can't get enough of women in comedy.  They are fearless.  And to learn more about their stories of success (and failure, I'm sure) written in their own words has to be one heck of an adventure.  Yes, Please is next.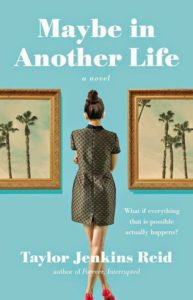 I wish I could tell you where I came across this book.  Quite possibly while skimming an old issue of People during a hair color appointment.  Regardless, I put it on my list right away.  A question I think a lot of us not-so-young-anymore adults may have asked ourselves a time or two – what if?  Reid's novel explores this question with a late 20-something girl who has a decision to make.  A more light-hearted read, I expect it to be quite entertaining and fun.
If you think I'll accomplish this list and feel settled, you haven't seen my book shelves.  Stacked with too many books on my to-read list than I can even count.  So many adventures await, so little time.
What do you have on your must-read book list this summer?
xoxo.  a