The past few weeks have been nothing but a whirlwind.  With our Vegas weekend, being in the last phase of our small remodel and working on a new blog layout (yay!), life has been a bit crazy.  And sometimes, to power through the crazy, you simply need a hint of normalcy.
T and I have been listening to The Joe Rogan Experience podcasts in the car lately… ok… hear me out.  When T suggested it, I was completely confused.  I knew Rogan did stand up, but I had no idea he had a podcast series, and a highly successful one at that.  His guests are a range of comedians and celebrities – from Russell Brand to Whitney Cummings to Bill Burr – and they simply sit there and talk.  Being comedians, you're guaranteed a few laughs, but what's most interesting is the theories of life that come from these conversations and all the different points of view.  The one we listened to over this past weekend discussed the idea of chaos in life and how everyone (or a lot of us) have an activity or hobby that makes us feel grounded.  During all the hustle and bustle, there's always that one thing you need to do, and crave to do, in order to stay sane.  For Rogan, it's exercising (couldn't see that coming, could you?) and for Bill Burr, it's playing drums.  Simple stuff.
It got me thinking.  Do I have anything that keeps me grounded?  My immediate response was hysteria, freaking out I didn't have anything interesting about myself to depend on.  But, when I got home and got into the kitchen, it dawned on me.  Oh my…. it's cooking.  And probably reading.  But that's for another day.
As our life has been up in the air the past few months and our home has been in shambles at times, the one thing that finally made me feel sane was pulling out pots and pans and getting to work.  So as I made T's favorite meal this past Sunday – baked spaghetti – I relished in the normalcy the boiling water and chirping timers bring into my life.  For those 20 minutes of prep and 35 minutes of baking, this recipe calmed the storm.  And I do have to say, it's pretty delicious and extremely simple.  Just the way I like it!
See the full recipe at the bottom of this post.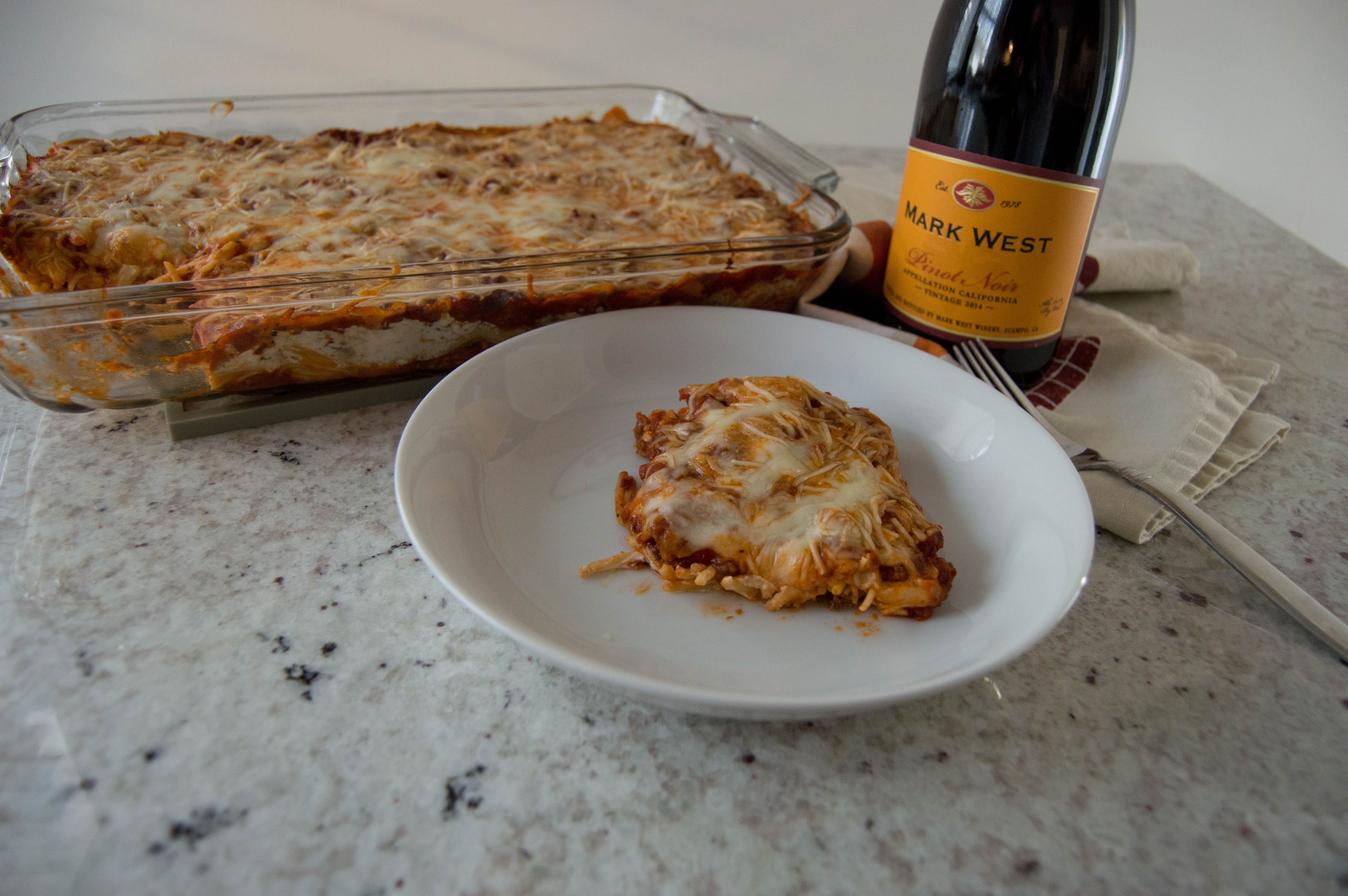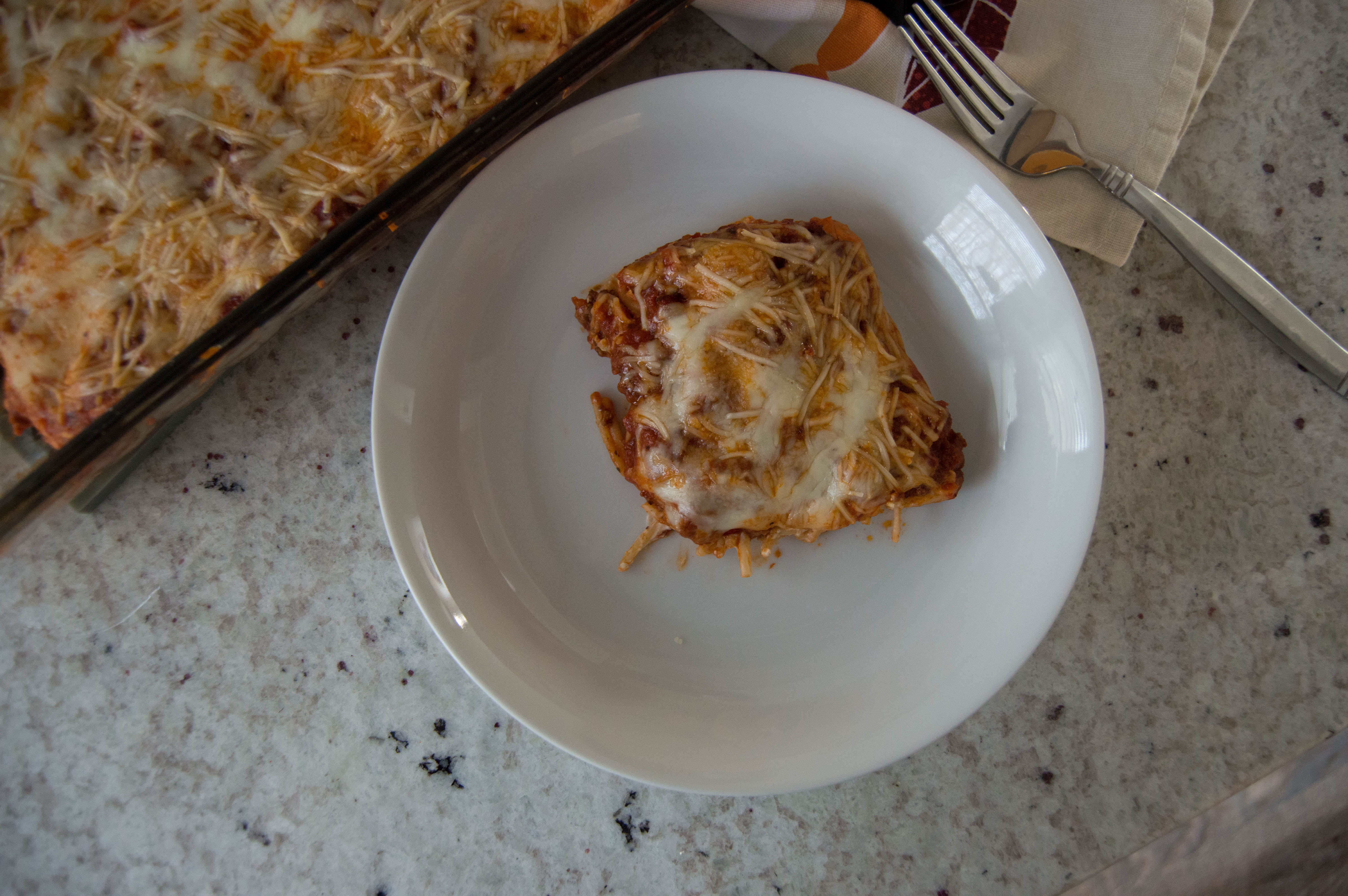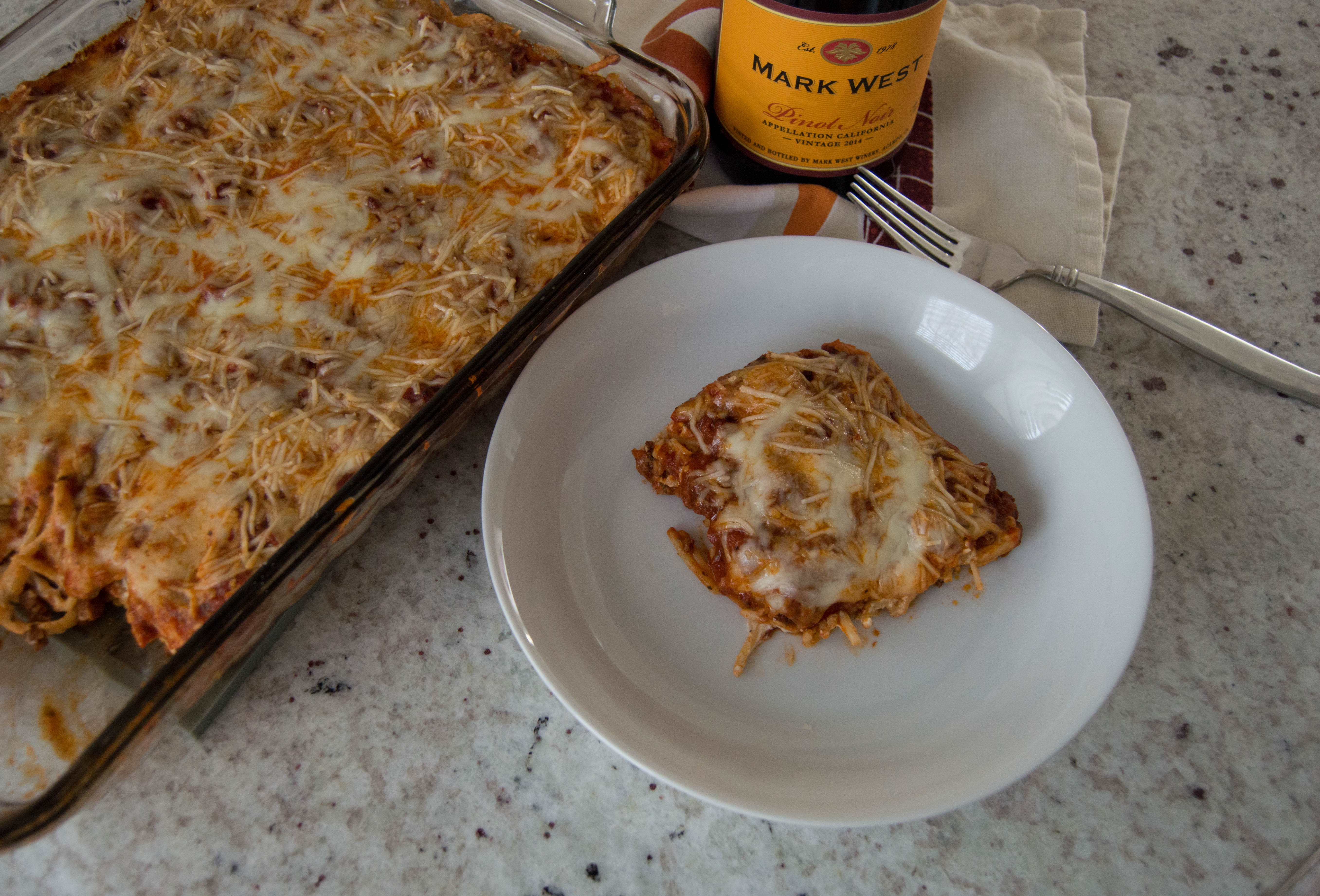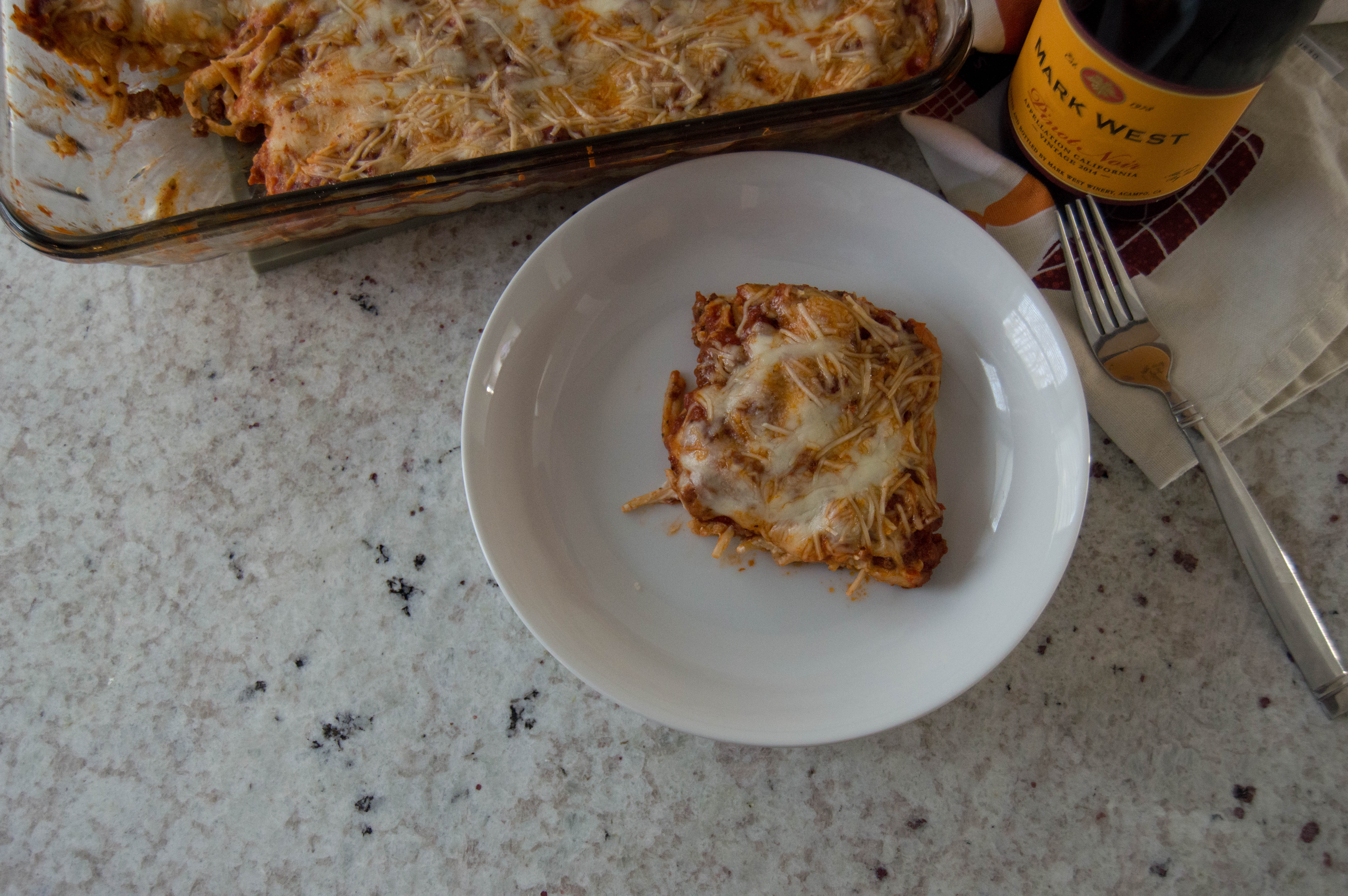 ---
Baked Spaghetti
8 oz spaghetti
1 lb ground beef
1 – 26.5 oz jar spaghetti sauce
1 Tbsp butter
1/2 cup chopped green peppers
1/2 cups chopped onion
8 oz light cream cheese
2 Tbsp milk
Parmesan & Mozzarella cheese
– Cook spaghetti to al dente, then drain
– Brown ground beef and add spaghetti sauce
– While spaghetti & beef are cooking, combine onions, peppers & butter in a small bowl.  Cover & microwave on high for 4 minutes or until soft.  Add cream cheese & milk to veggies and stir until smooth.
– Layer in 9 x 13 pan as follows:  thin layer of meat sauce, spaghetti (all), cream cheese & veggie mixture, rest of meat sauce.
– Top with Parmesan and mozzarella
– Bake @ 350 degrees for 25 minutes
– Serve & enjoy!
---
Do you have a favorite hobby or activity to help you stay grounded?
xoxo.  a