There were two places that stuck out to me right away when I started researching top things to do in Toronto – the St. Lawrence Market and the Distillery District.  Both revolving around food and shopping.  Weird.
Unlike our Toronto Islands escapade, we obeyed online reviews about spending a good chunk of time at both the market and district, leaving a whole day open to explore both.  St. Lawrence Market was a quick walk from our hotel, so we started off the morning with coffee at a Canada staple, Tim Horton's, and headed out.  Upon walking in, we were immediately met with the smells, sounds and sights of a unique Toronto landmark.  A building filled with merchants selling anything from local produce to hot breakfast to libations.  Being Saturday morning, the isles were crowded, but we found joy in sampling cheese, having dessert for breakfast and simply watching the locals shop for their fresh groceries.  I highly recommend a stop at this market if you're ever in Toronto.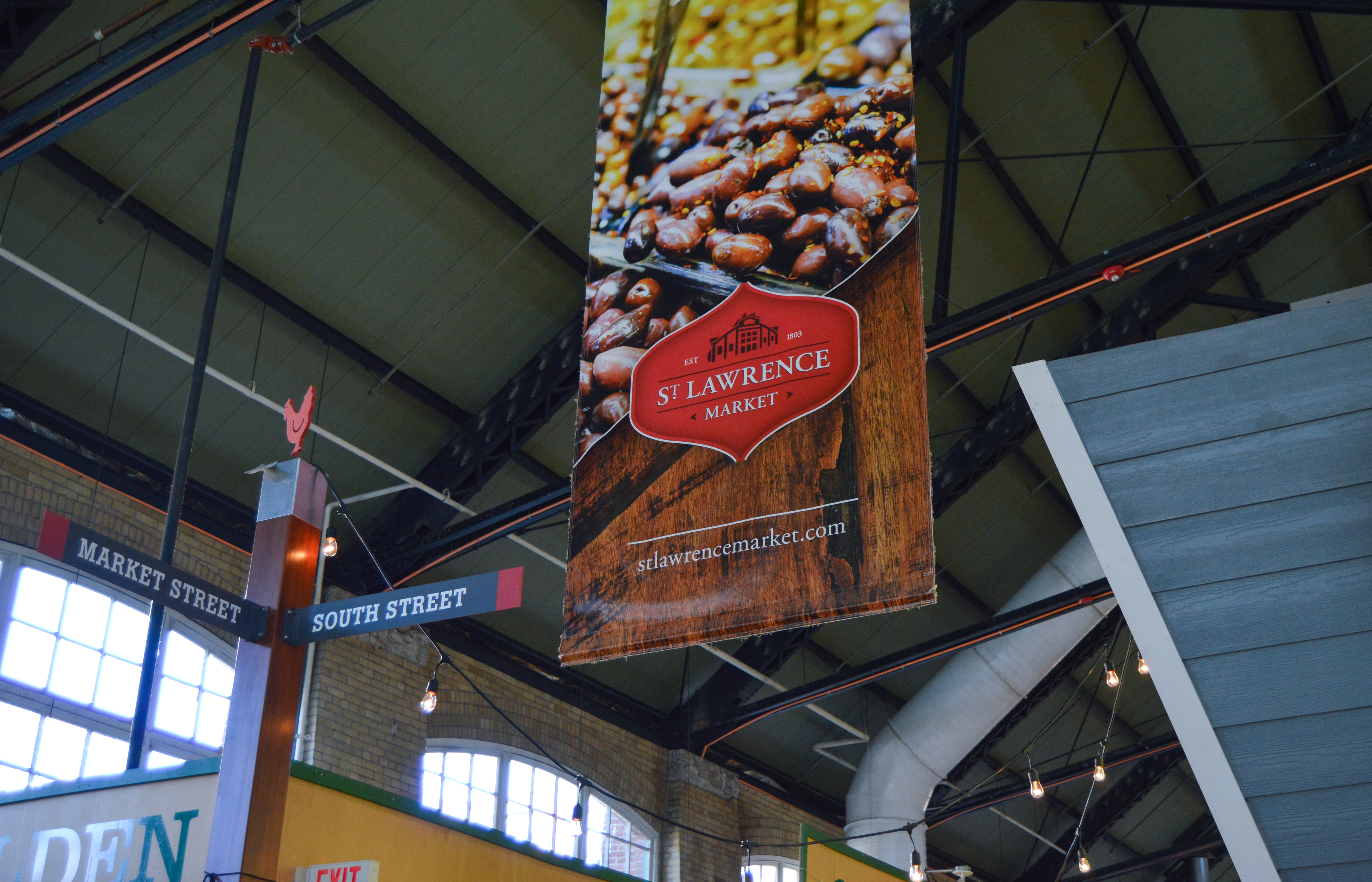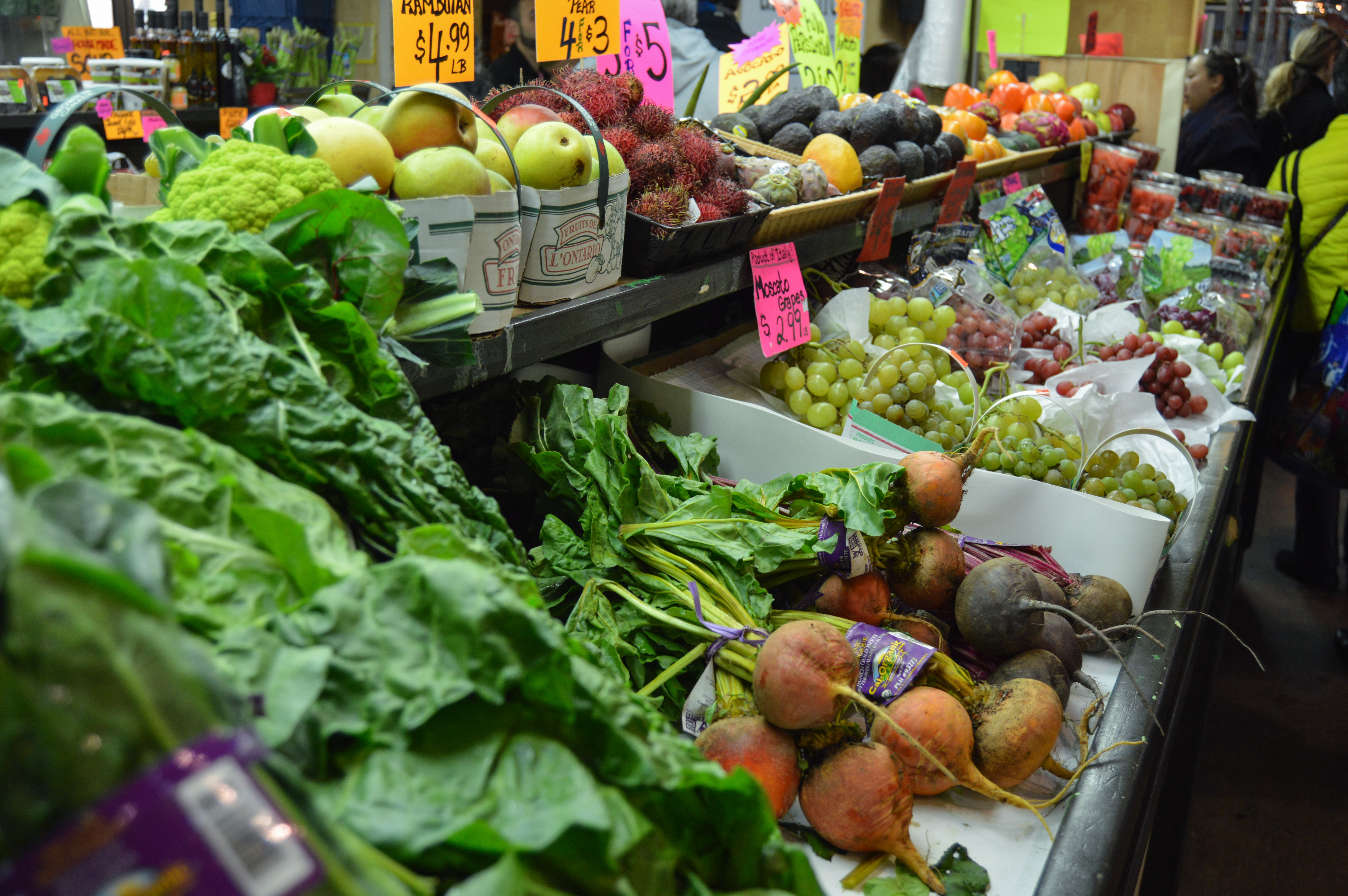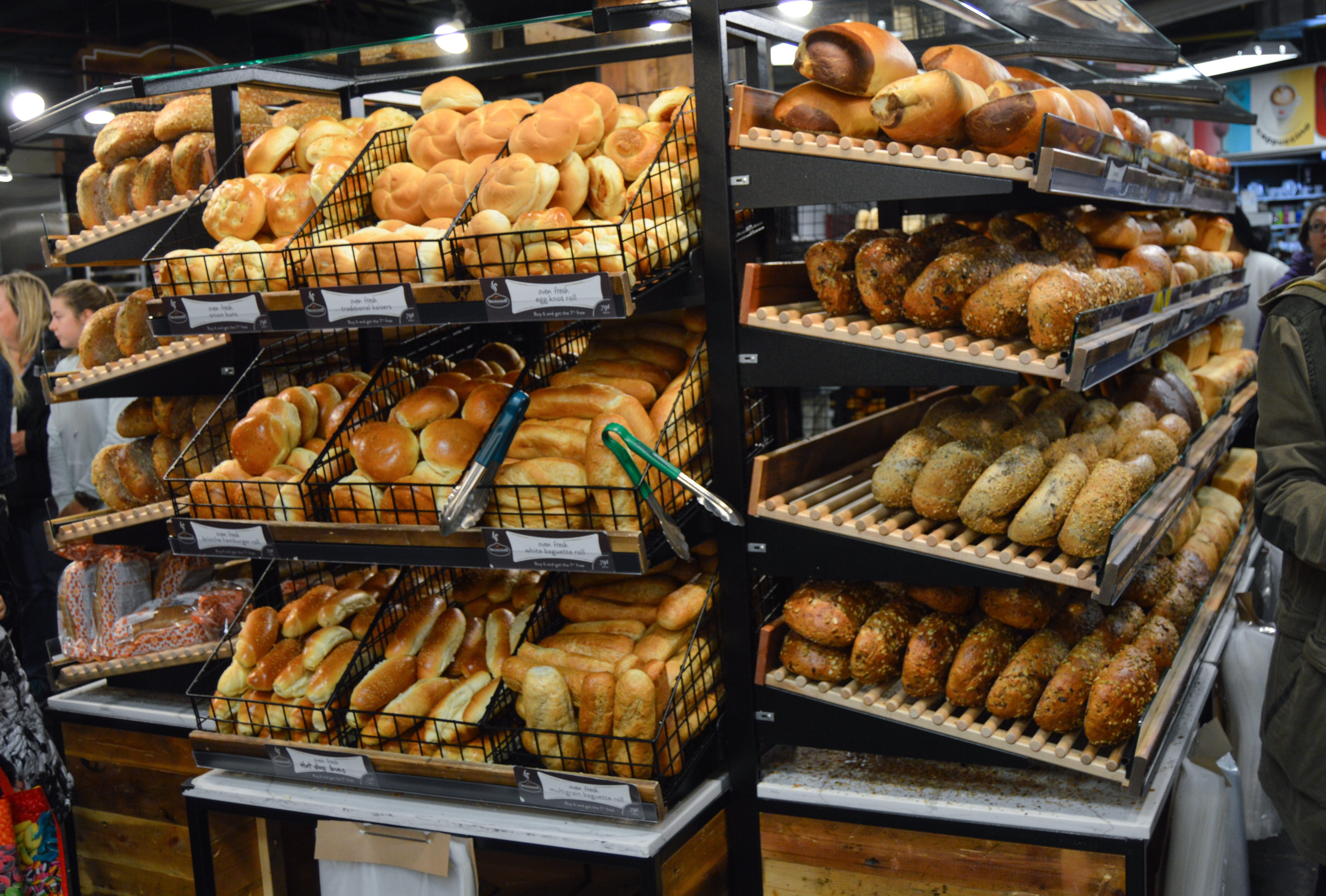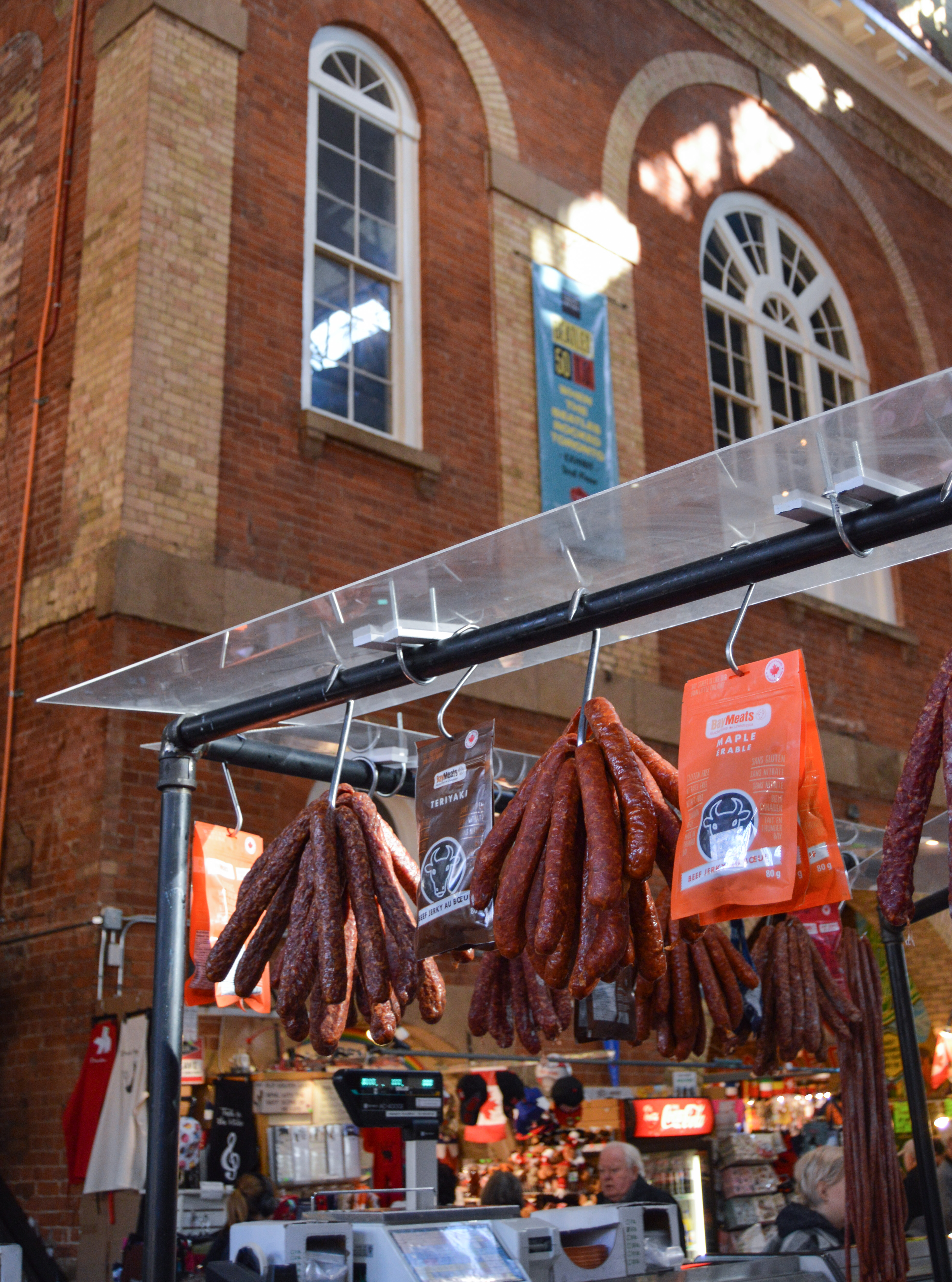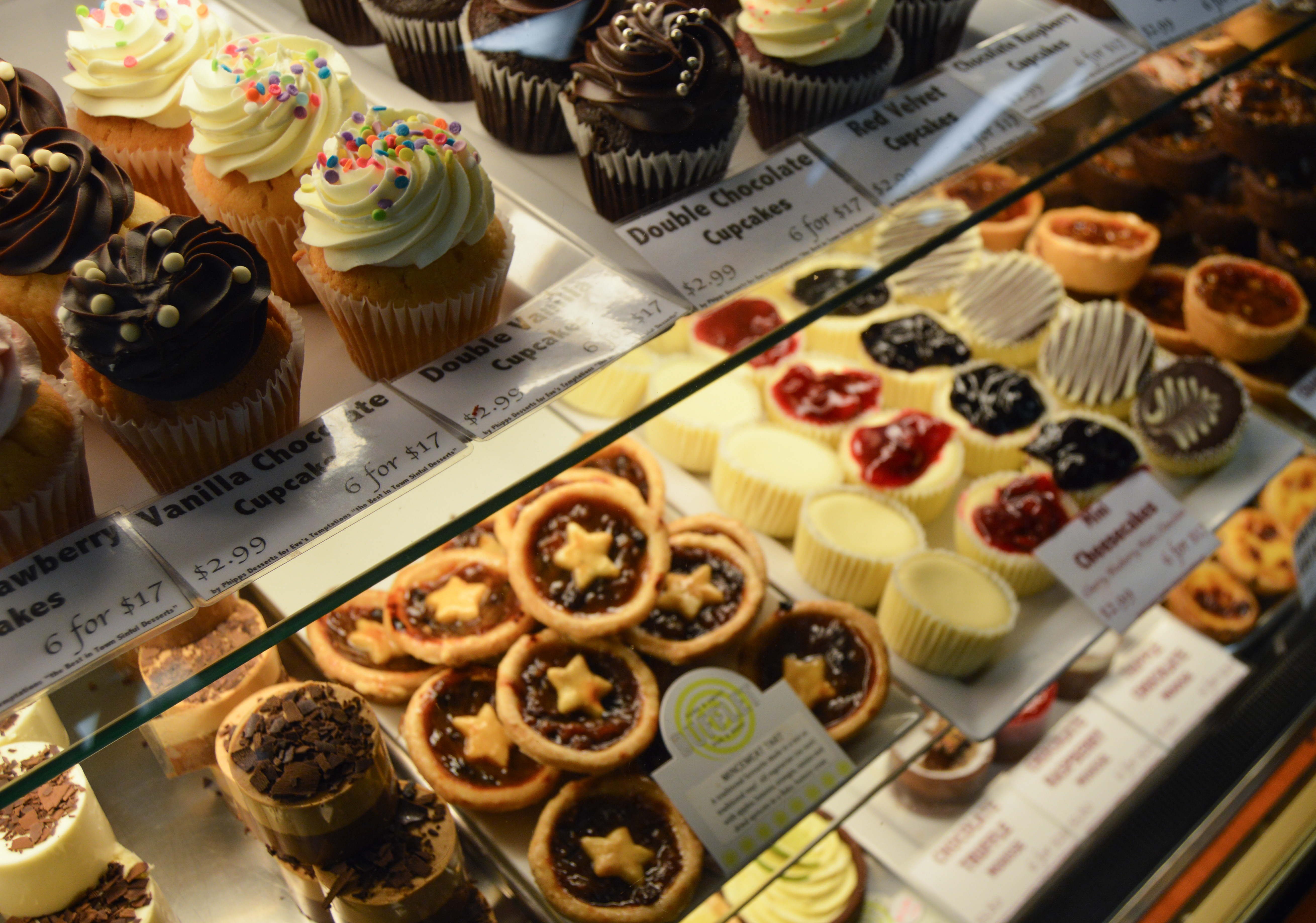 From the  market, we took another quick walk to the Distillery District.  Crossing the street into the district is like taking a step back thru time as you're greeted with cobblestone streets and charming brick buildings allowing the modern skyline to disappear.  We were most excited about this area of town as we were looking forward to relaxing, eating and drinking.  Our personal tour began with a few novelty shops followed by a stop at Mill Street Brewery to test the local flights.  Just walking around the Distillery District is relaxing and a wonderful way to spend a beautiful fall afternoon.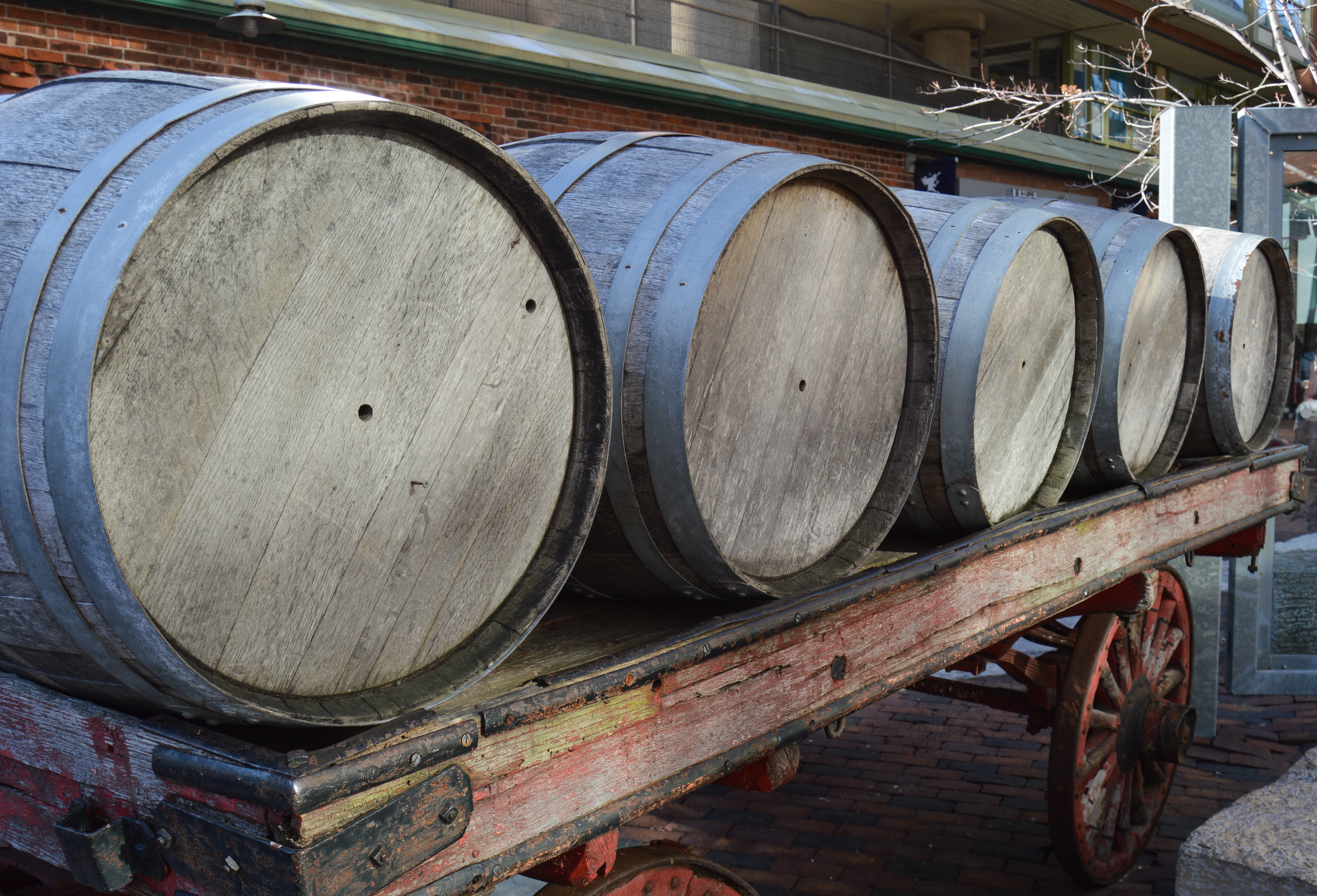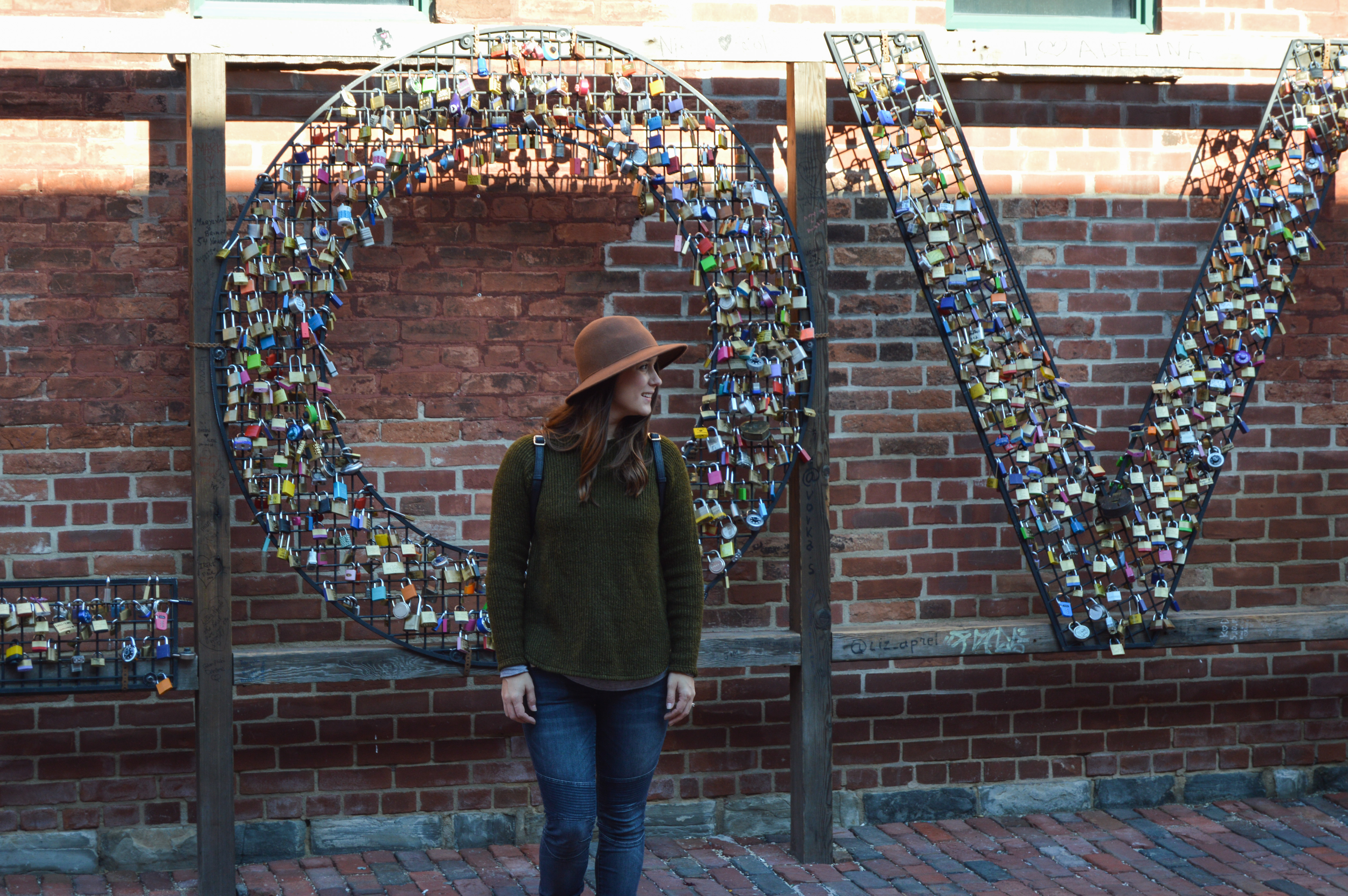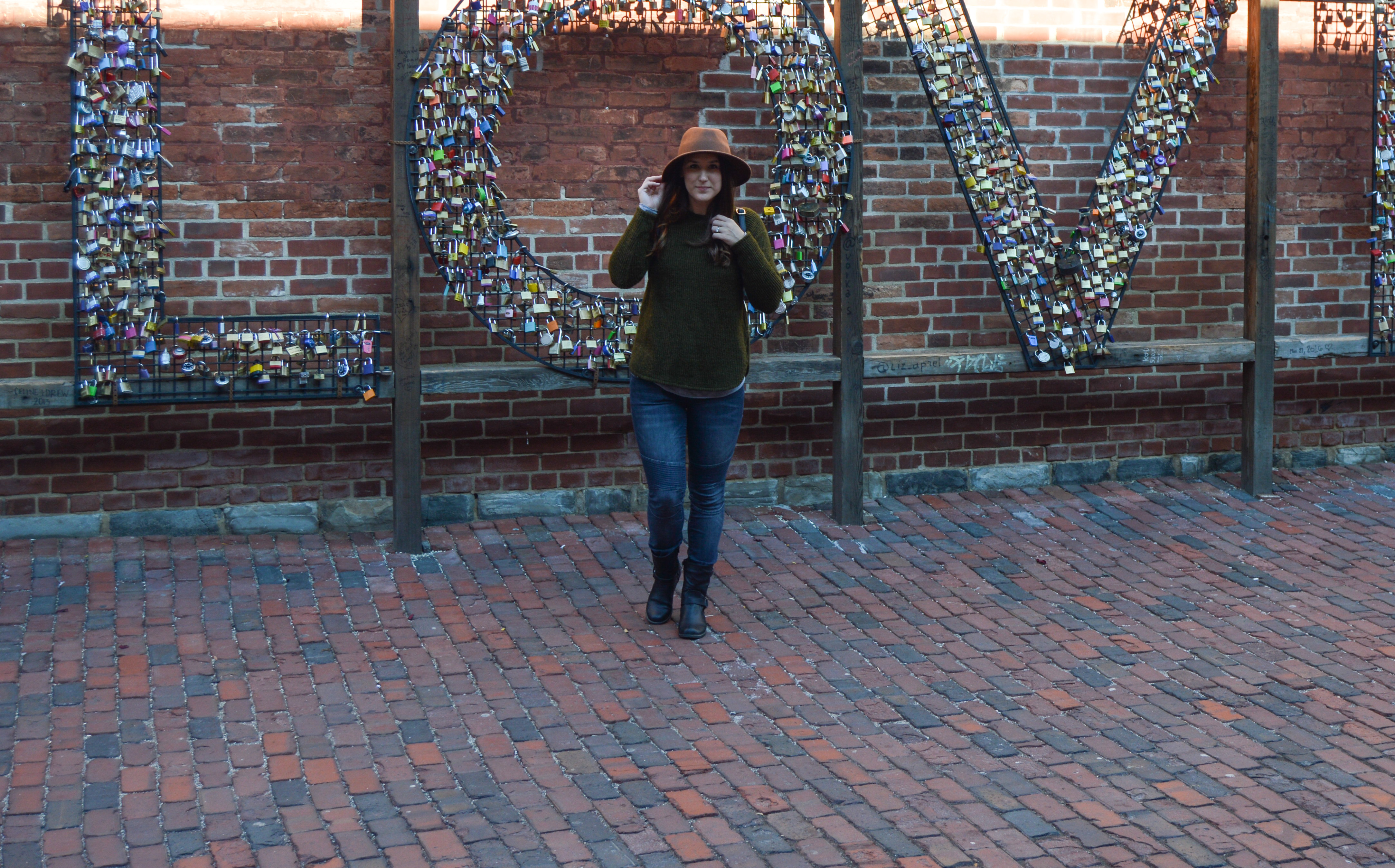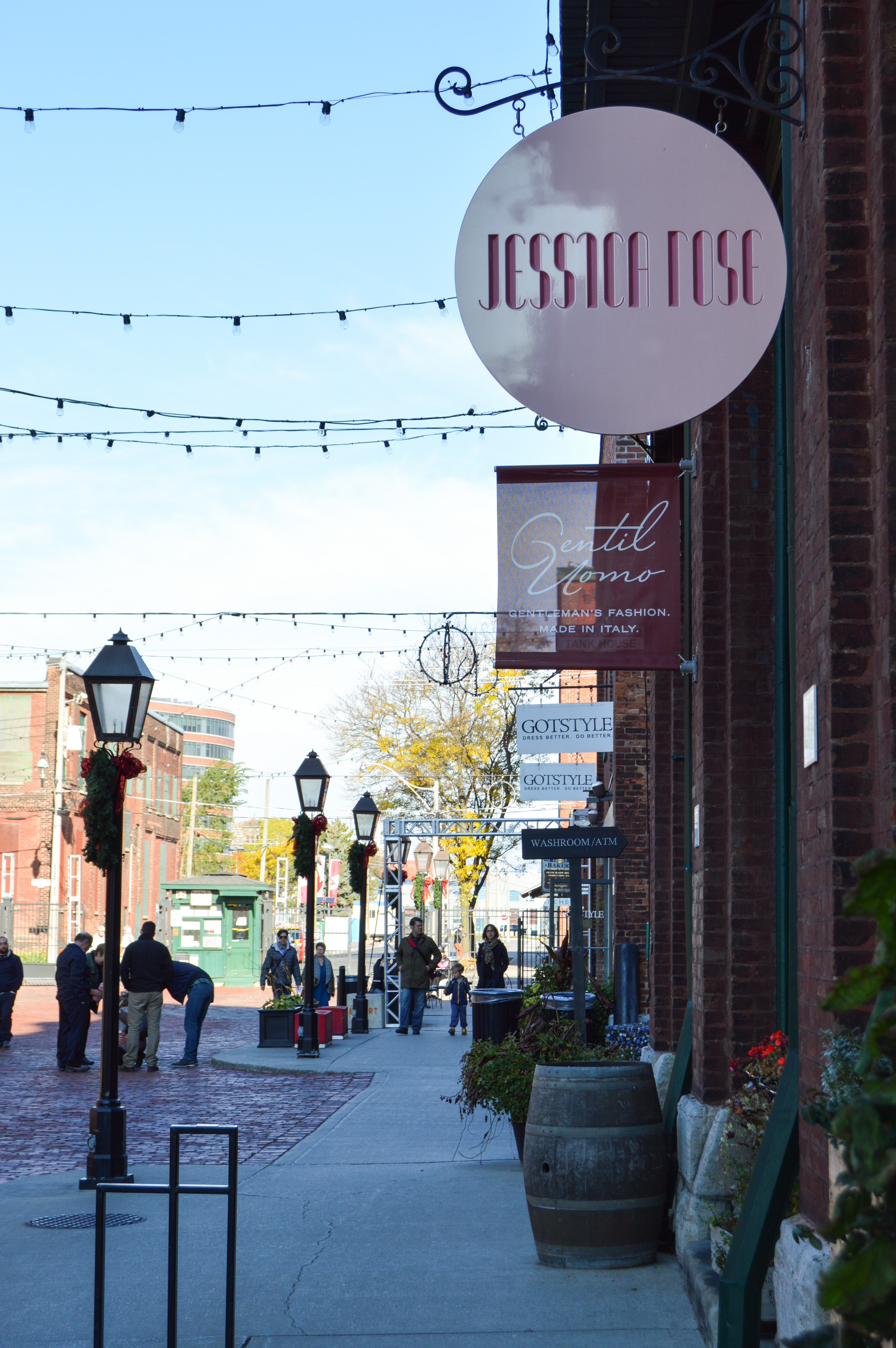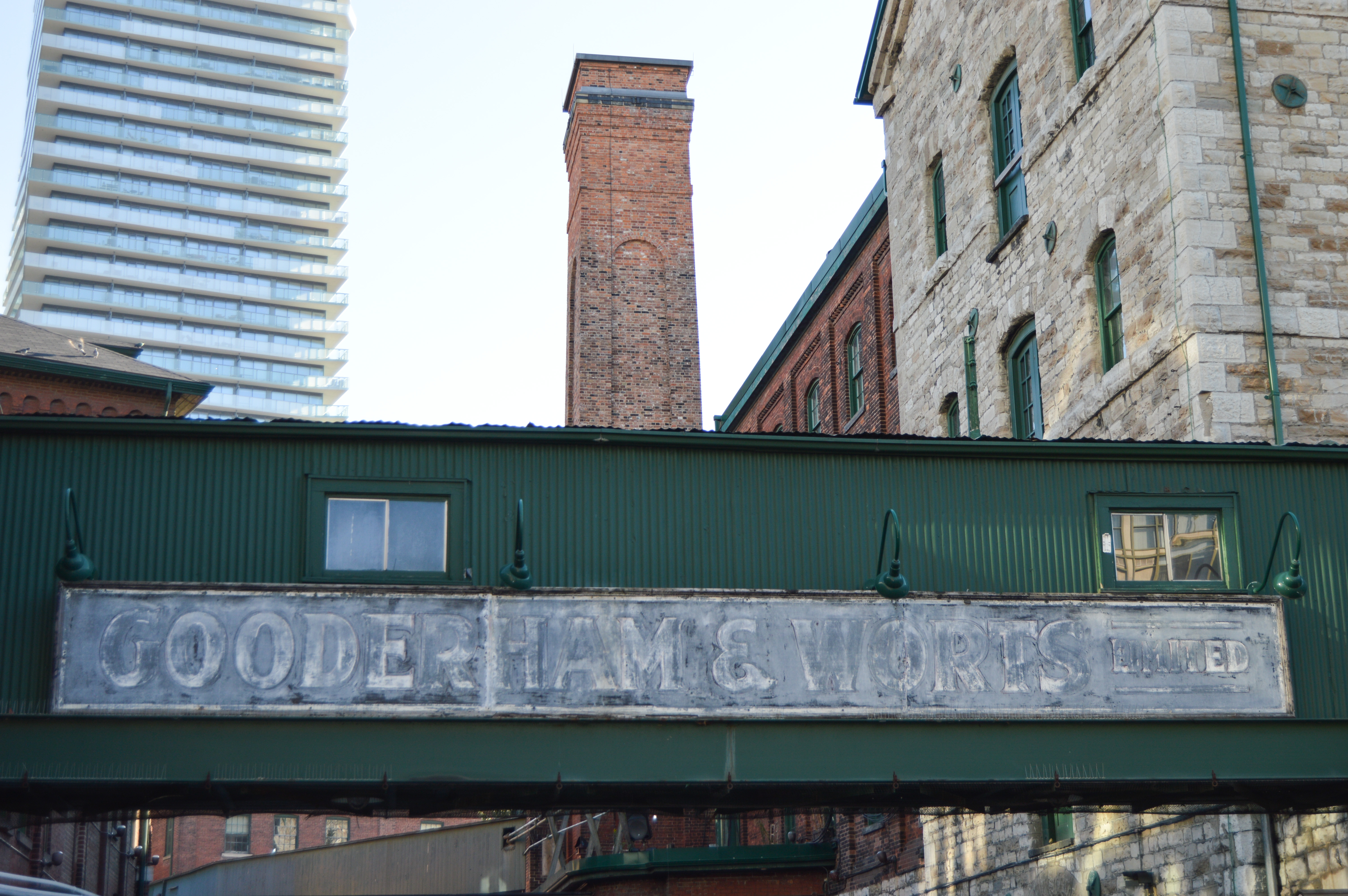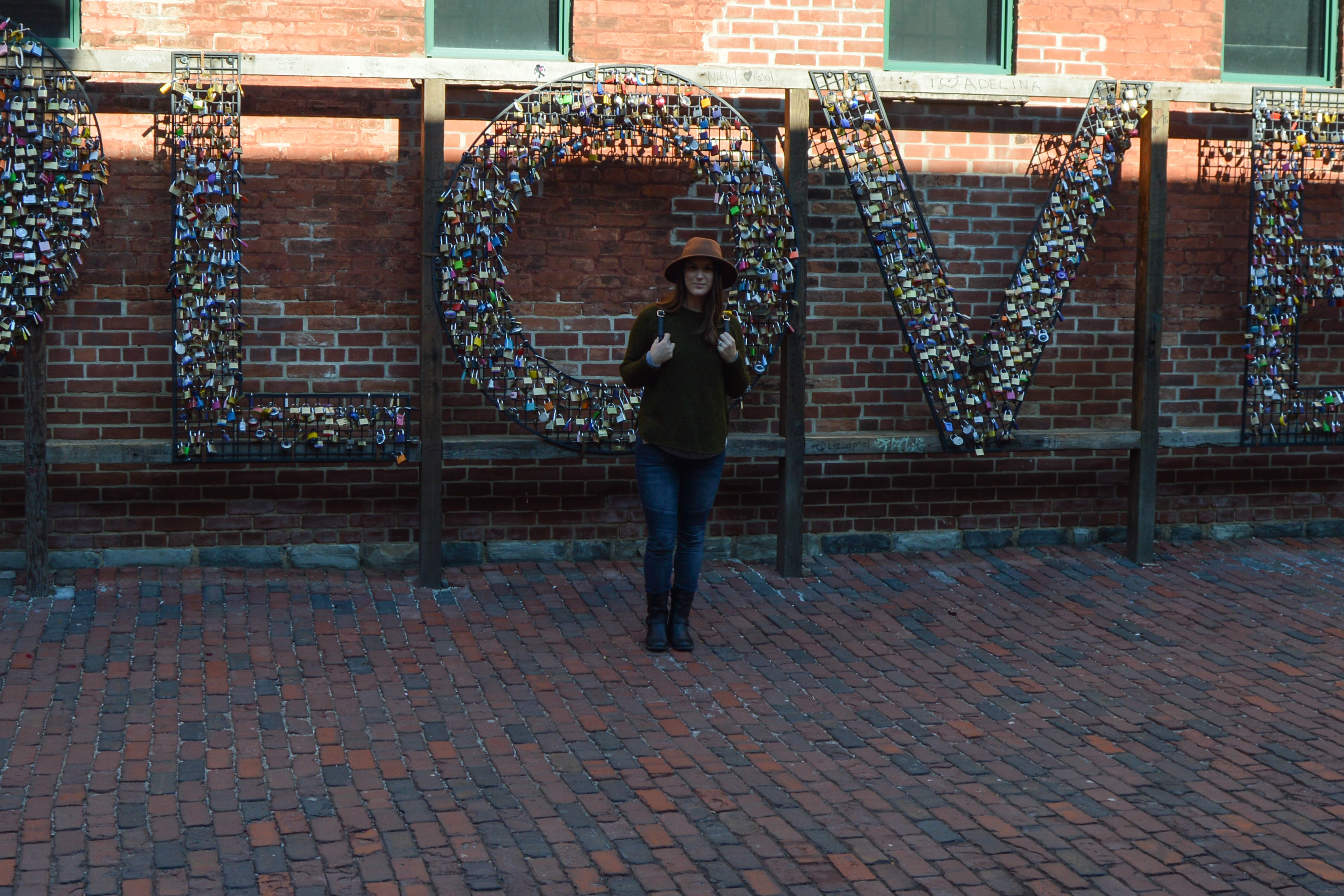 Sweater: Urban Outfitters (similar here)  |  Denim: Express  (similar here)  |  Boots: Guess (similar here)  |  Backpack: Sole Society  |  Hat:  Target
A lot of reviews mentioned spending about a half day at both locations, and we ended up spending a little less than that at both.  Depending on your level of interest and how much shopping you want to do, I'd say that was adequate time.
Our vacation to Toronto was simply amazing.  We left in awe of the city and the desire to recommend it to any travel bug itching for a city adventure.
Have you ever been to Toronto?  What was your favorite part?
xoxo.  a