When thinking ahead to our first wedding anniversary, how to celebrate was an easy question to answer.  Travel.  But, the harder question to answer was where to.
Both being NBA fans, my husband and I decided a few years into our relationship that we'd like to visit all the NBA stadiums across the country (and Canada!).  At first we were most excited to watch teams compete on their home court, but after visiting Boston in 2013, we realized the cities these games are played in are even more special and are destinations we may not have picked otherwise.
After debating a few choices for this year, we landed in Toronto and I am beyond thankful.  We weren't sure what to expect, but if our cab ride from the airport to the downtown hotel didn't stun us enough, our dinner at the CN Tower and a visit to the Toronto Islands pushed our weekend getaway overboard.  Travelling in November has it's uncertainty with weather, tourism, and available activities, but we were lucky to find this Ontario city still relishing in the beauty of fall.  The trees were out of a storybook, the weather had us layered up, but the warm sun shone all day.  Just the way we like it.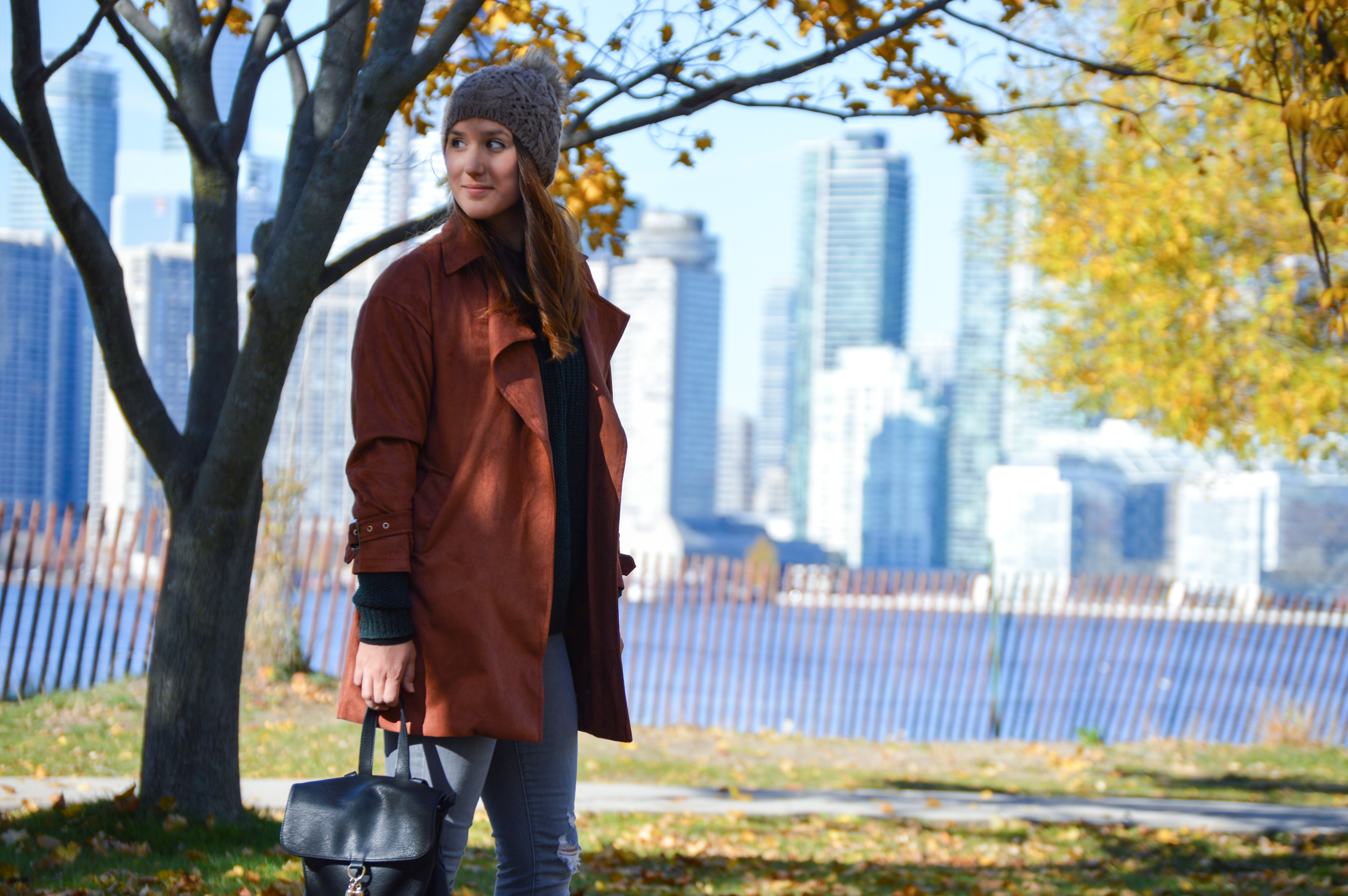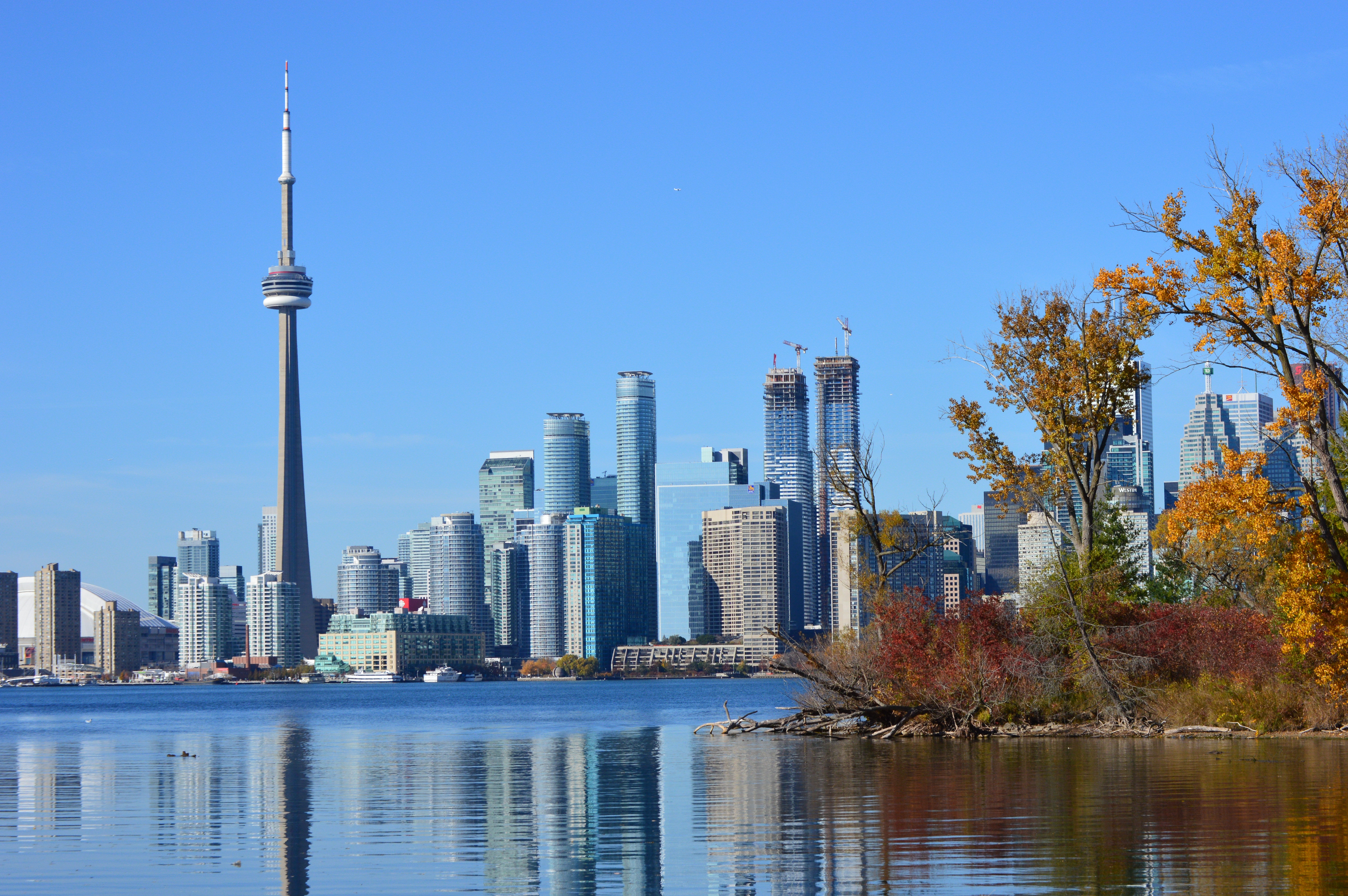 The Toronto Islands are a quick boat ride from the downtown core of Toronto and provide this incredible view of the CN Tower and full skyline.  Toronto's architecture alone is something to marvel at and you can fully appreciate it all from this angle.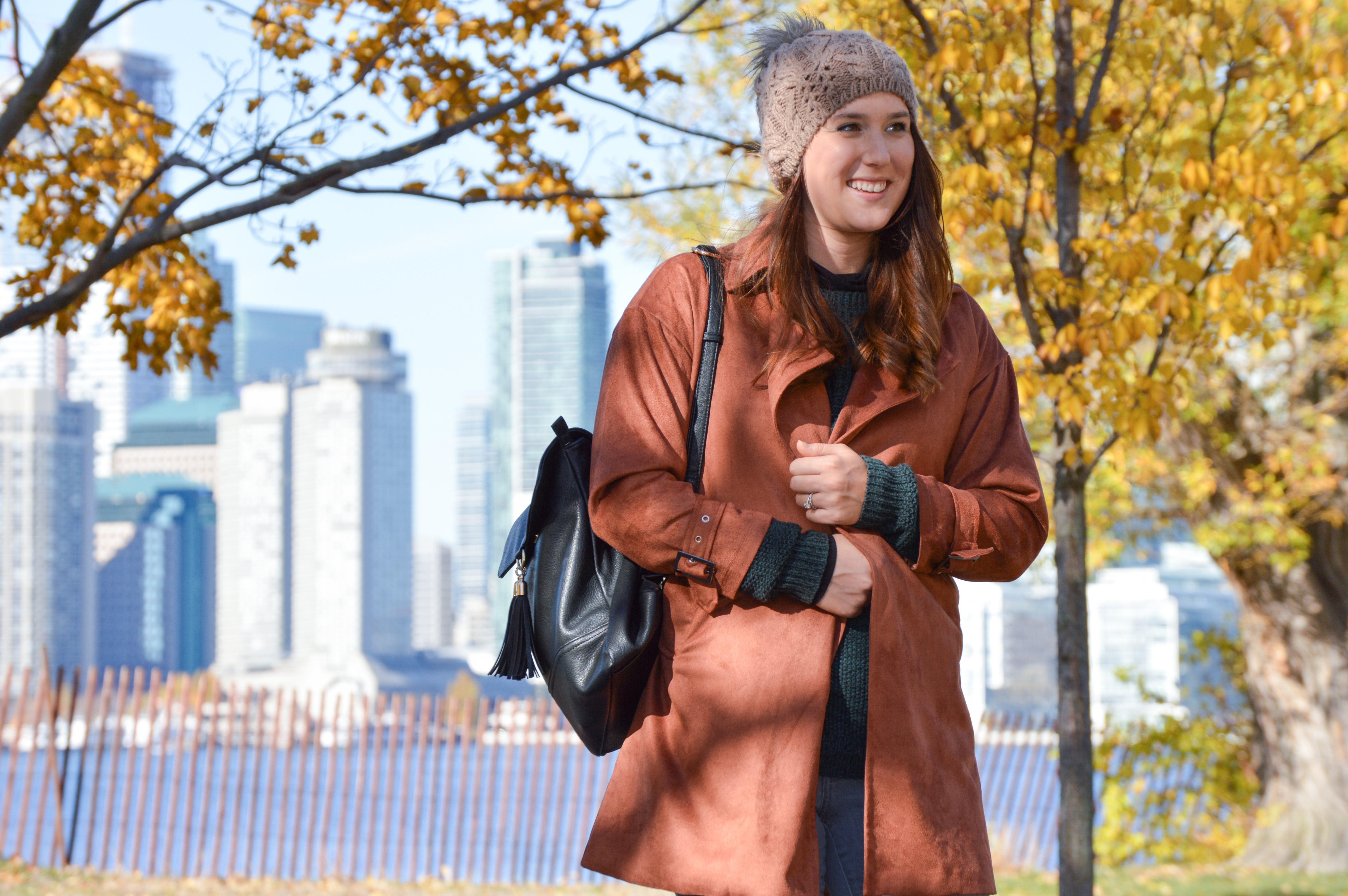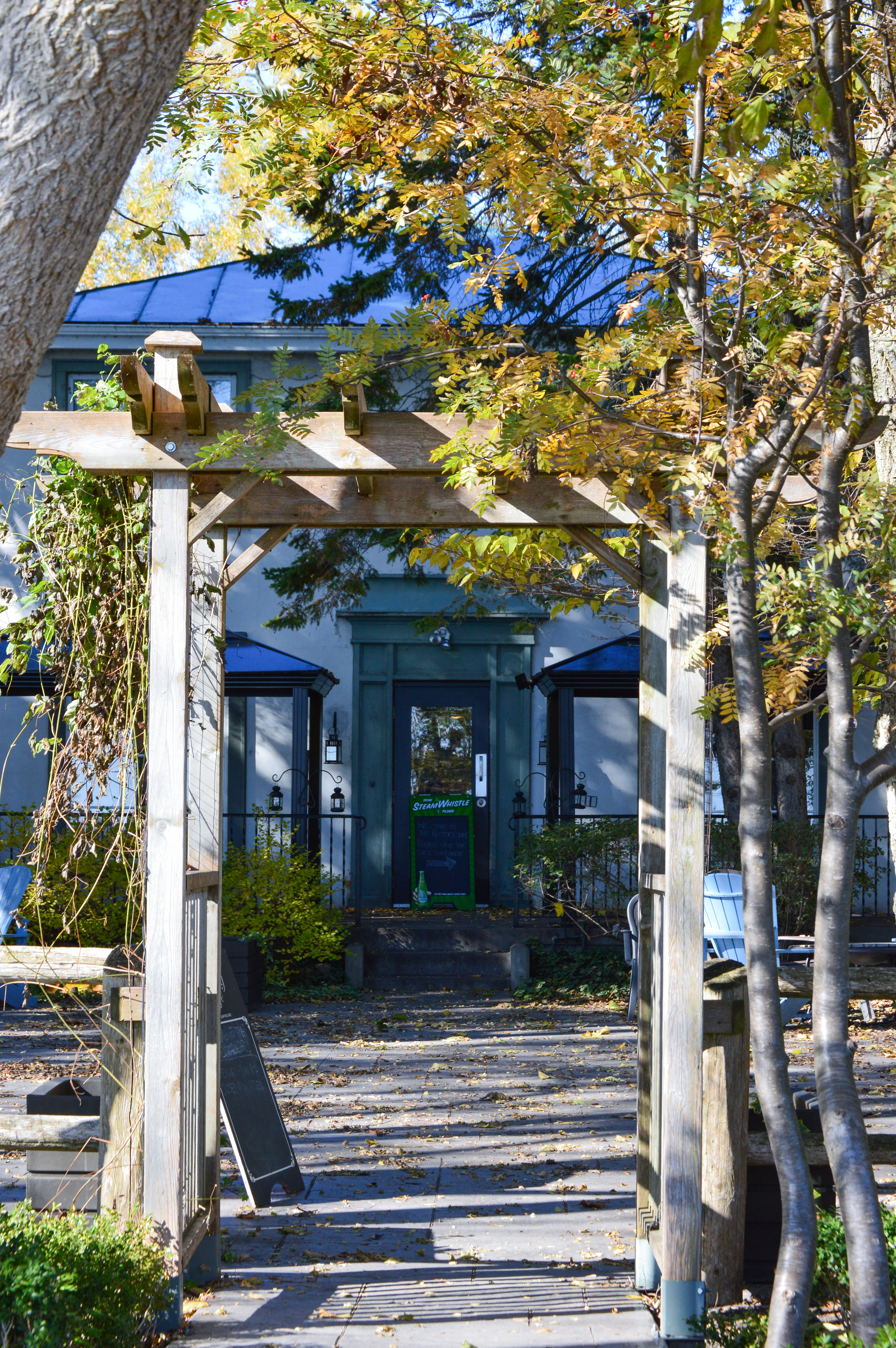 If you can peel away from the water's edge (highly recommended), you'll  begin winding through sidewalks of the island, finding homes nestled in the trees, beautiful landscapes and the occasional cafe.  When we stumbled on the adorable Rectory Cafe, we knew it was a must stop.  A perfect view of Lake Ontario, beer on tap and scrumptious desserts.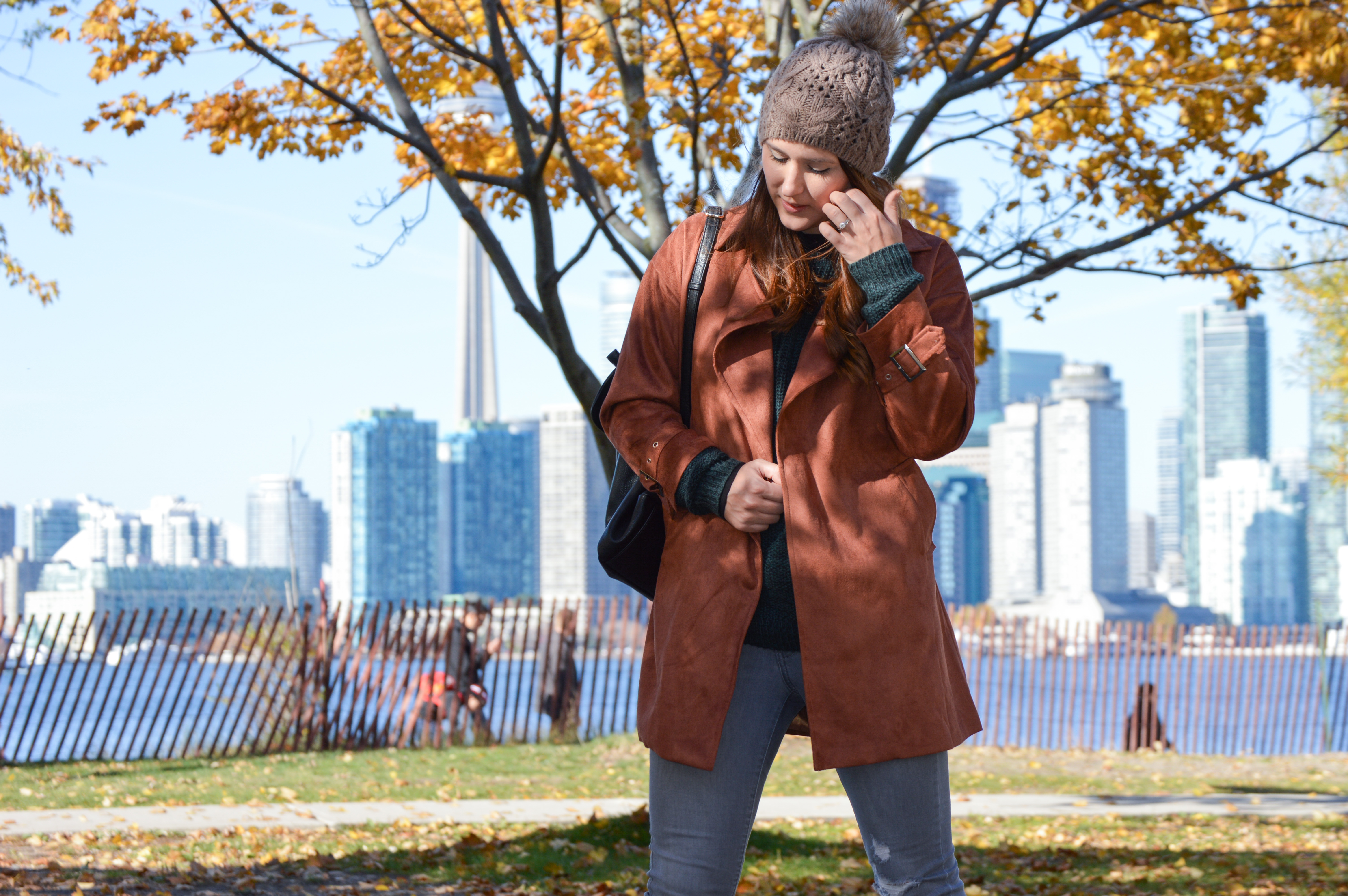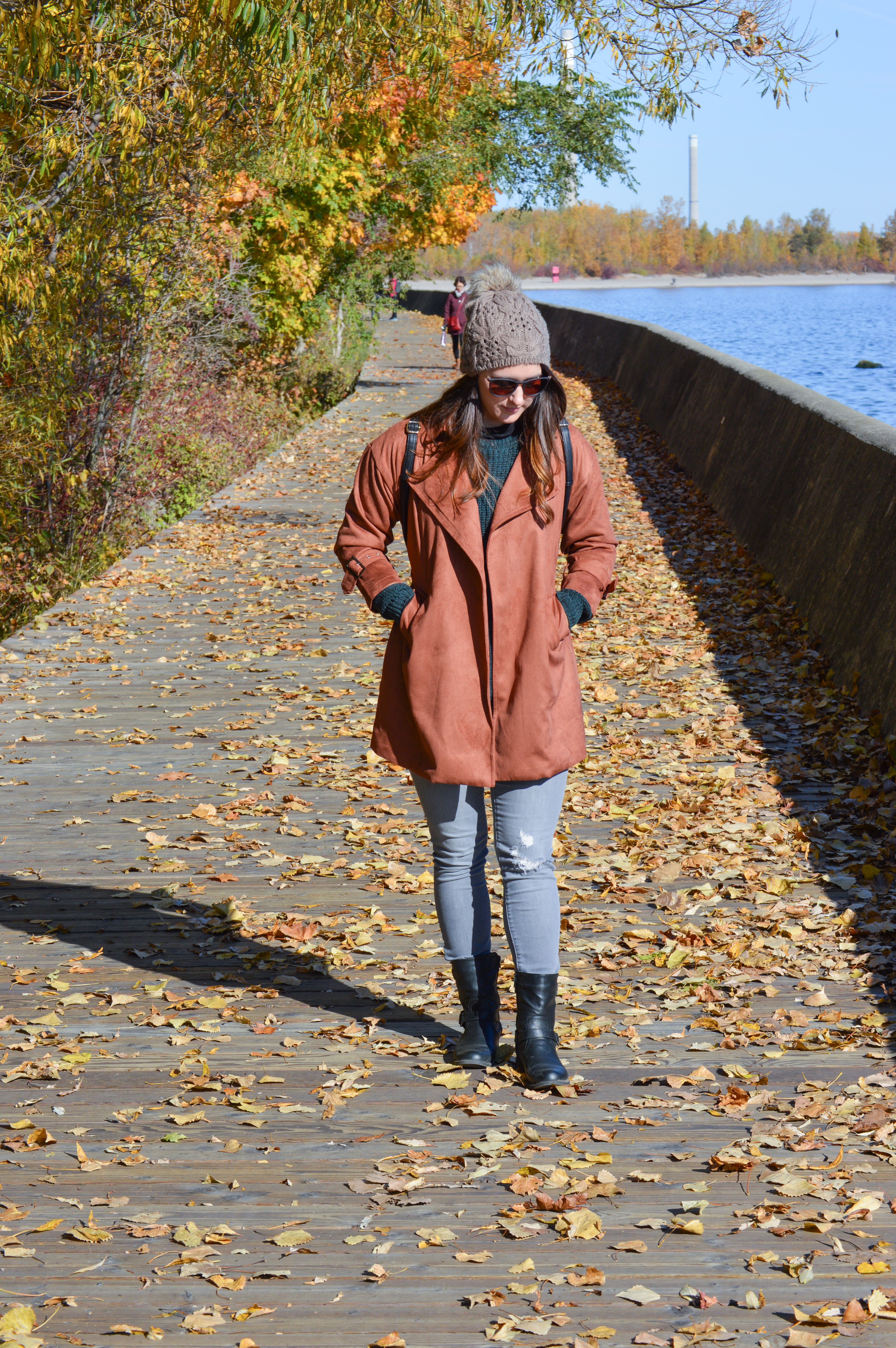 Packing for a trip during the fall and winter months can be daunting as everything takes up much more room.  With my experience, I've learned to skip the real heavy items and pack light to medium layers instead.  For our island adventure, I expected it to be cooler on the water than in the city, so with a turtleneck under a sweater already, I opted for a light suede jacket (under $40!) to throw on and it was perfect.  The backpack purse was a great travel companion and I always pack a beanie just in case.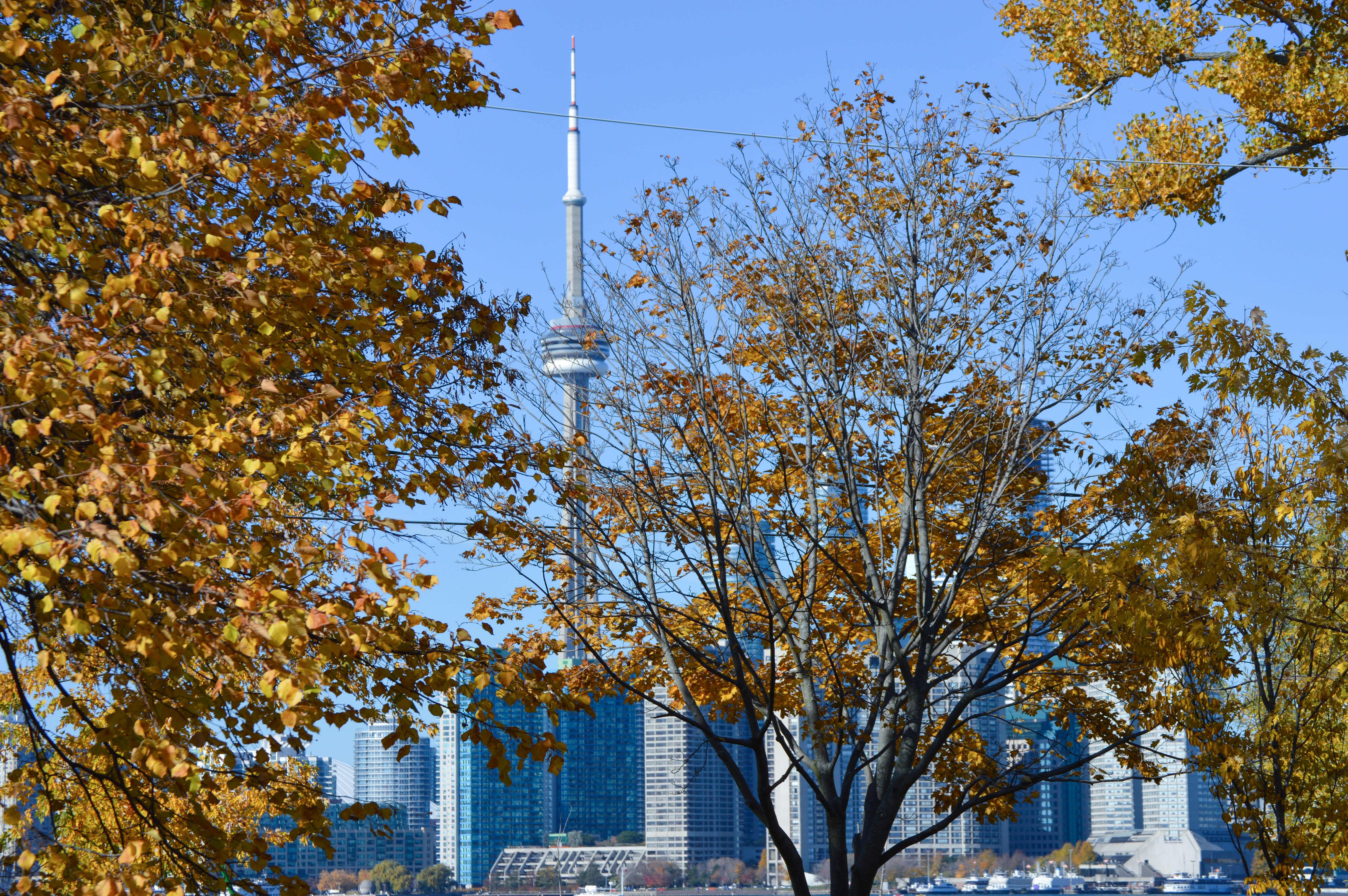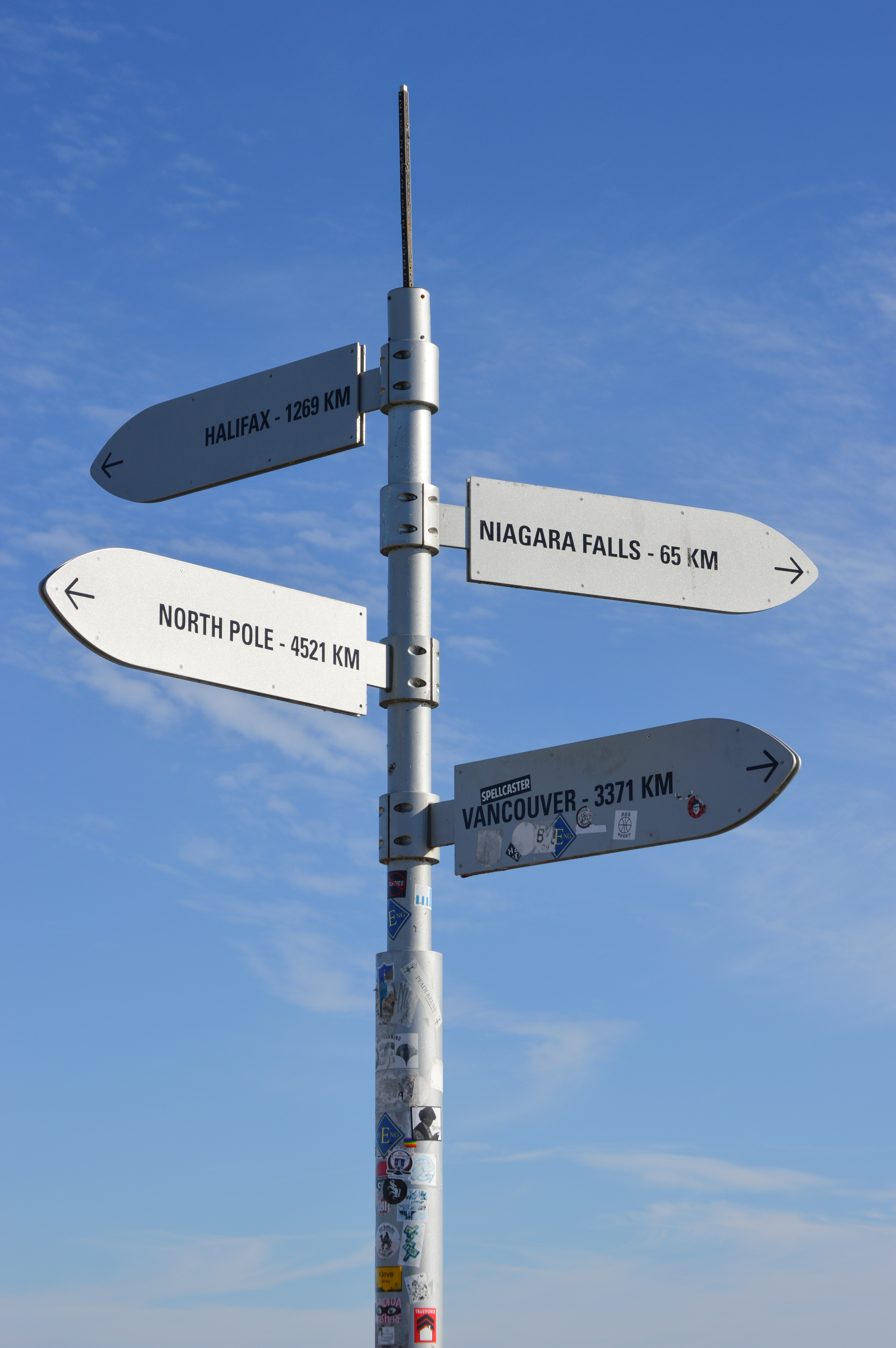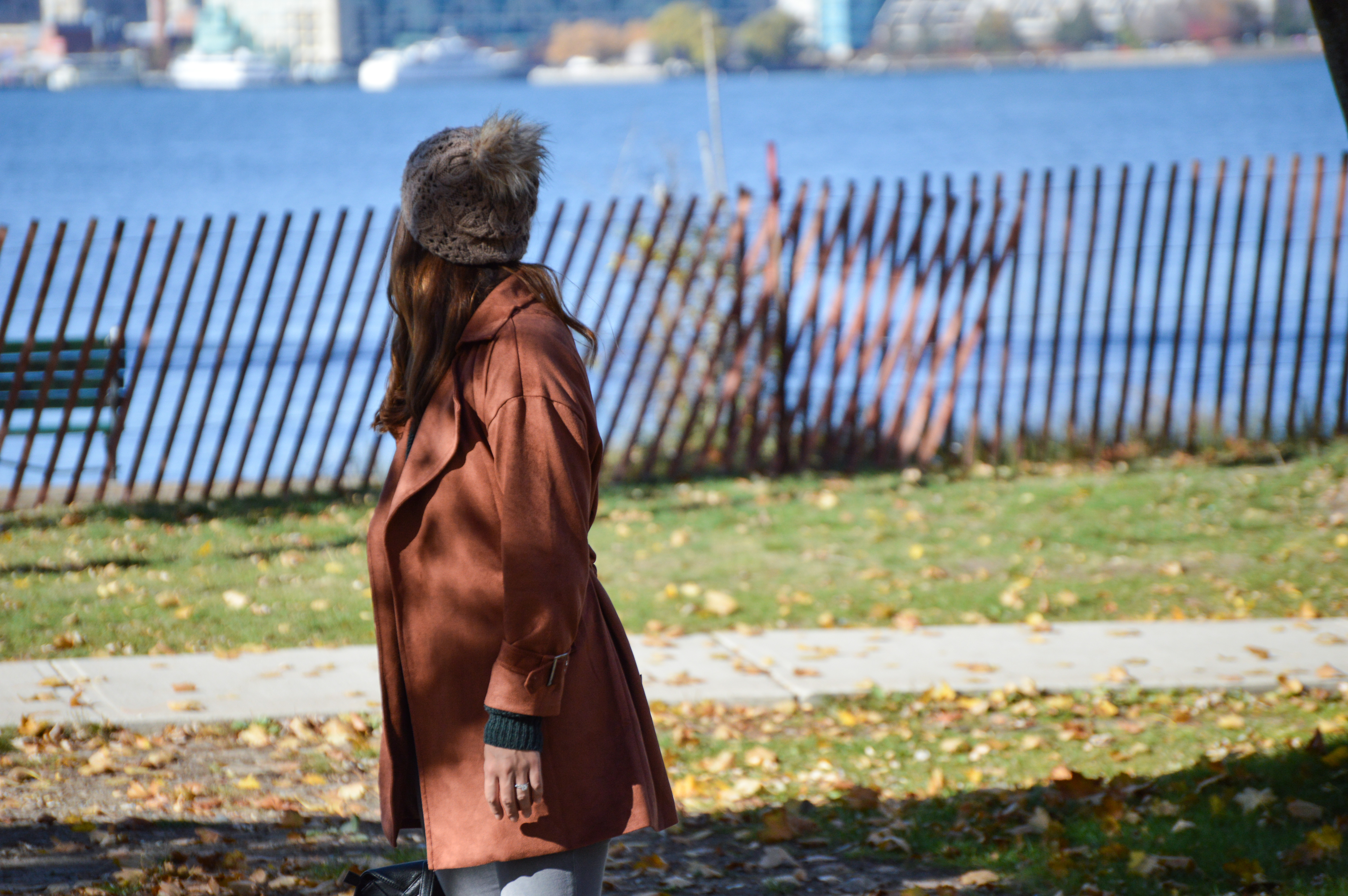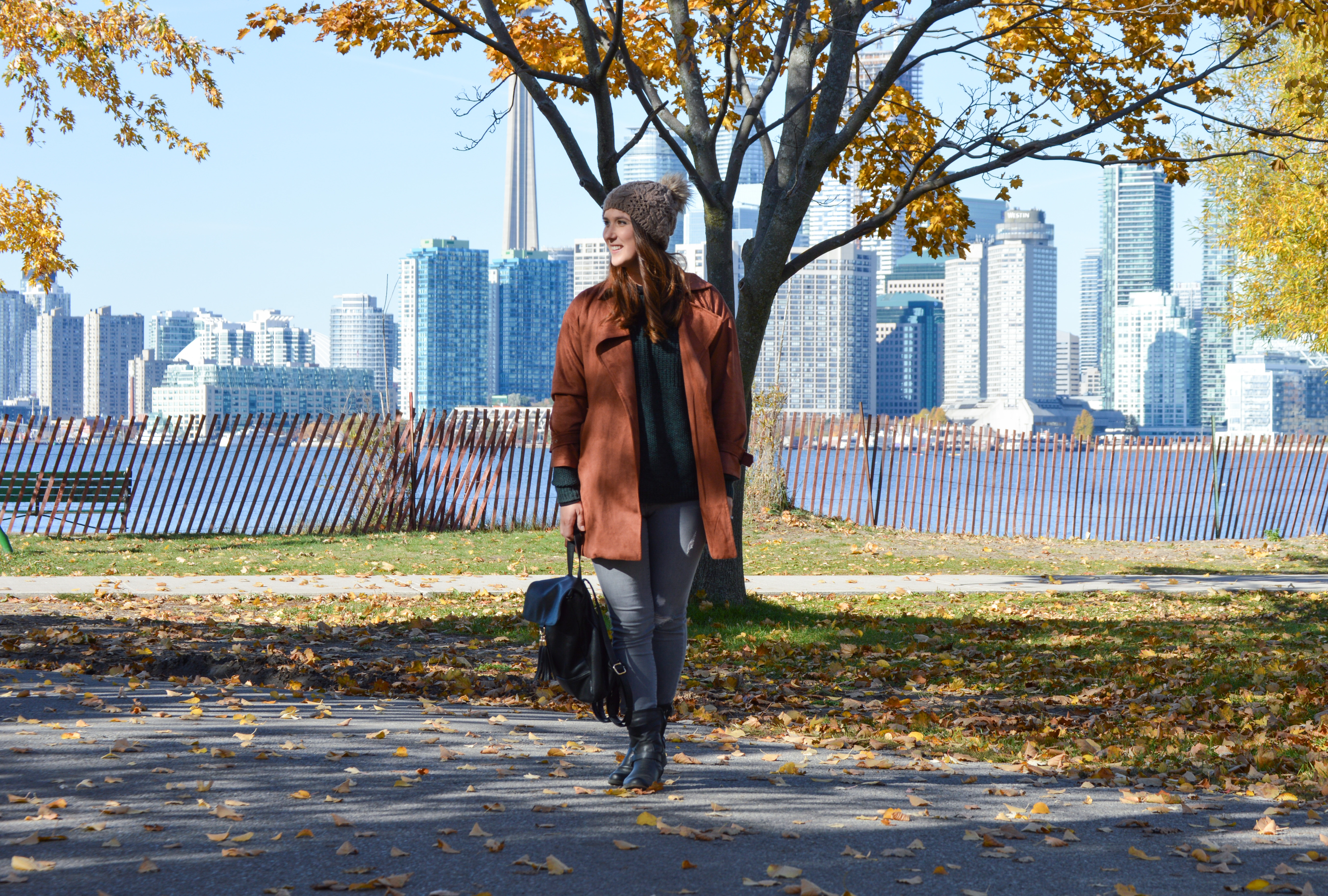 Jacket: Rosegal  |  Sweater: Urban Outfitters (similar here)  |  Hat:  Gap (similar here)
Denim: Banana Republic (similar here)  |  Boots: Guess (similar here)  |  Purse: Sole Society
We only scheduled a couple hours for exploring the Toronto Islands, but we definitely wanted to stay longer.  I would recommend at least a half a day and in the summer when more attractions are open, you could definitely spend even more time exploring.  Seriously, those views!
Stay tuned for more about our Toronto trip….
xoxo.  a
*Products were received in collaboration with Rosegal for this post.  All opinions are my own.