When it comes to team sports, I typically leave it to my husband.  He holds most of the athletic capability and competitive desire between the two of us and he also – arguably – has more pairs of Jordan's than I have heels.
Even though I retain my talents for solo activities such as golf, snowboarding and yoga, I still find sports exciting and I pride myself in being a great cheerleader.  And a really great cheerleader for our beloved alma mater, Iowa State University. No matter what our poor record looks like.
Fall brings many fun activities, but one of our favorites is celebrating football game days. Whether the Cyclones are playing in Ames, Iowa or on the road, we wear our cardinal and gold with pride and have fun reminiscing our college days while tailgating in our first home-away-from-home.  And when it comes to keeping it fashionable while donning these otherwise not-so-compatible colors, it can get a little tricky.  But we're in luck this season, with baseball caps, bomber jackets and "athleisure" still trending, more and more options are available.
I used to think the more team inspired gear you had on, the better fan you were, but I'm learning with age to keep it simple.  This 47 Brand vintage baseball cap has been my answer all season so far.  Pairing it with a neutral bomber, a simple tee and classic sneakers won't have anyone second guessing your allegiance.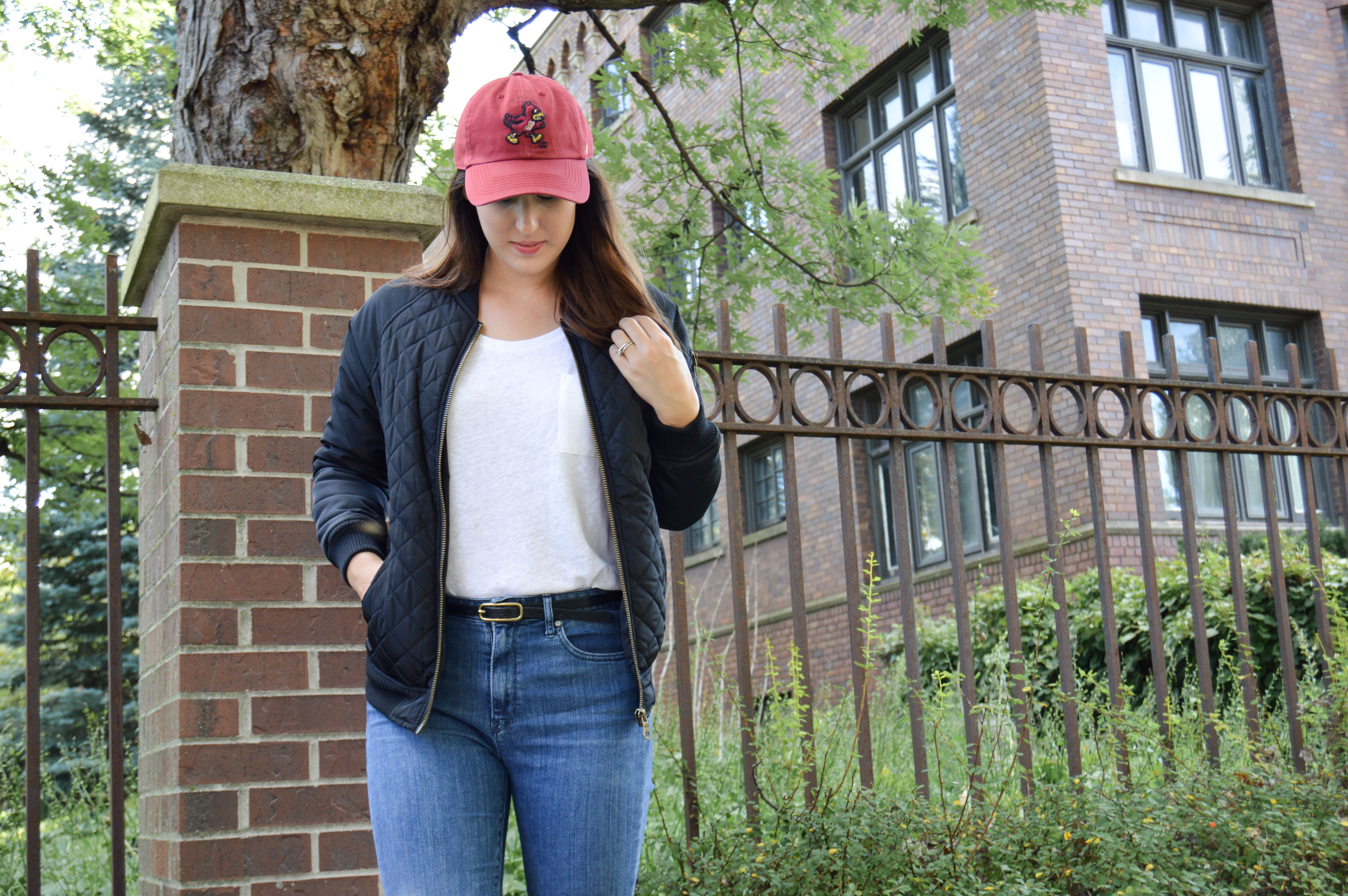 I have been searching for the perfect bomber jacket for a couple months, and finally found it at Asos.com.  There is so much variety in their collection, it was hard to choose!  I'm also loving this olive colored choice and this paneled one for different looks.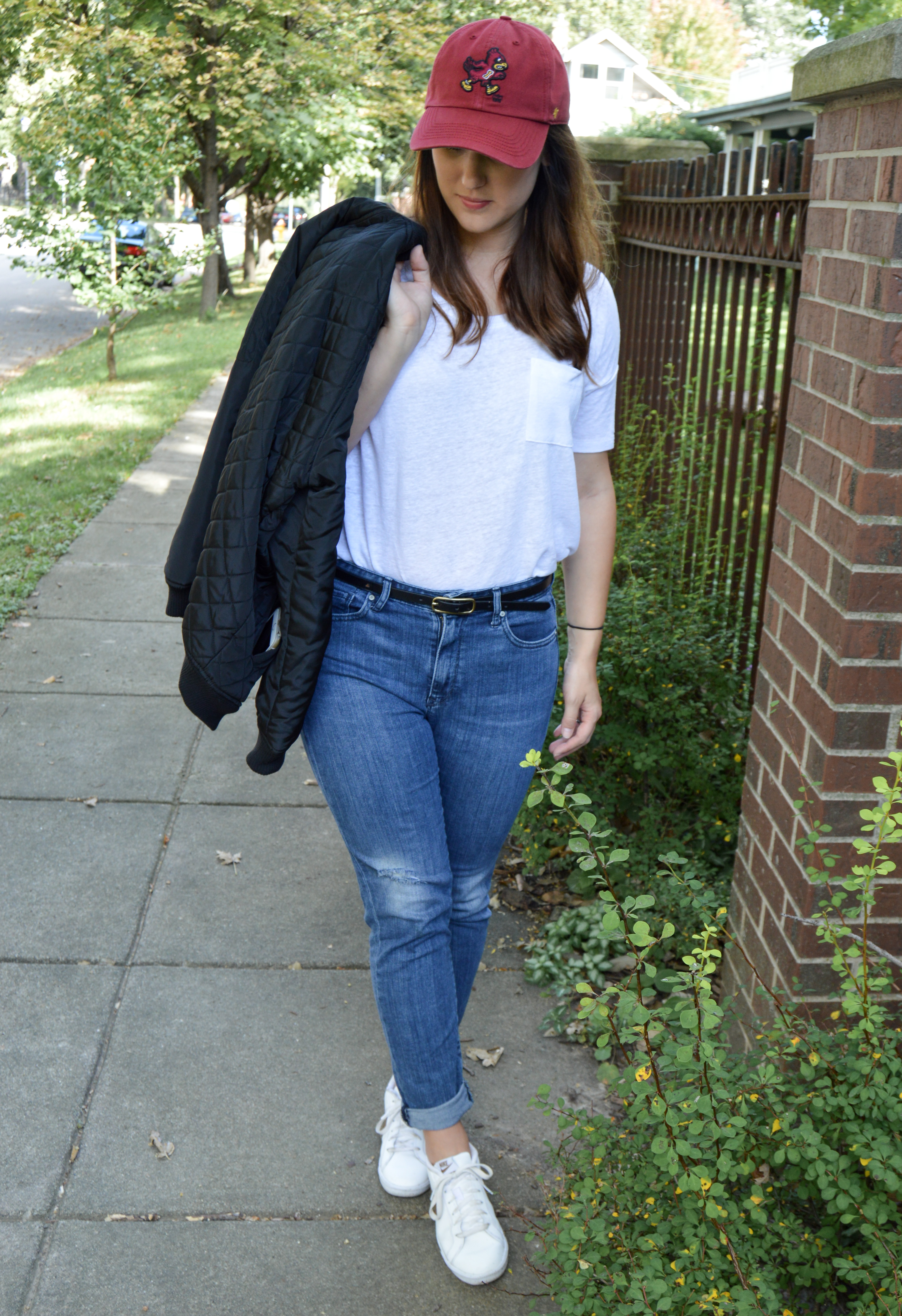 Jacket: Asos  |  Hat: 47 Brand (plain styles here and here)  |  Denim: Gap  |  Tee: Old Navy  | Sneakers: Nike
Do you have a favorite game day look?
Go Cyclones!
xoxo.  a