Bouncing back after vacation is the worst. What can we call it?  Vacation hangover?
While away, my brain power I store for work, for this blog… for adulting…  melts away into the abyss and it takes a bit of time to resurface.  As of today, the laundry is caught up, but our house is still dirty, and I need to stop neglecting you.
For as long as I can remember, I've kept a collection of quotes.  Marked by folded book corners, scribbled on the nearest scrap paper, copied down in a journal, or typed in a blank Word document on my desktop.  They come from books I read, music I listen to, Pinterest boards I follow, movies I watch, or even friends I talk to and can bring me back to life on the worst days.
Regardless of the origin, insightful words put together carefully are a beautiful thing.
I've had this lingering blog post idea for a while now, and today I officially want to jump start #wednesdaywisdom to share with you my favorite quotes, book snippets, lyrics or scripts.  Some (Wednes)days, I'll explain why I love them or what they mean to me, but other (Wednes)days, I'll simply leave them for you to decide.
#wednesdaywisdom #1:
'Omg, yes!!' is what came to mind when I first stumbled on this.  And I know you did, too.
I'm not only passionate about fashion in the sense of shopping and OOTD's, but I've always been intrigued by what fashion means and it's importance in culture.  To avoid repeating my many college essays, I'll leave it to the simple fact that fashion is a part of our identities.
Whether it's every day office wear, an outfit for girls night, or a perfectly polished ensemble for a wedding, we're making clothing choices to fit our personality and who we are as a person.  The interesting point Moran makes in this short quote is that we may not be the same person every day and our clothing should reflect this.  How wonderful.
Some days at work, I'm in career mode and will pull out my structured shirt and pants.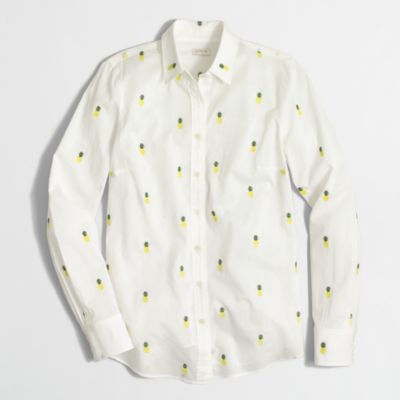 J.Crew Factory Classic Button-Down
Banana Republic Sloan-Fit Pant – 40% off sale going on now!
When I go to a concert, it's more fun to act and dress like a groupie.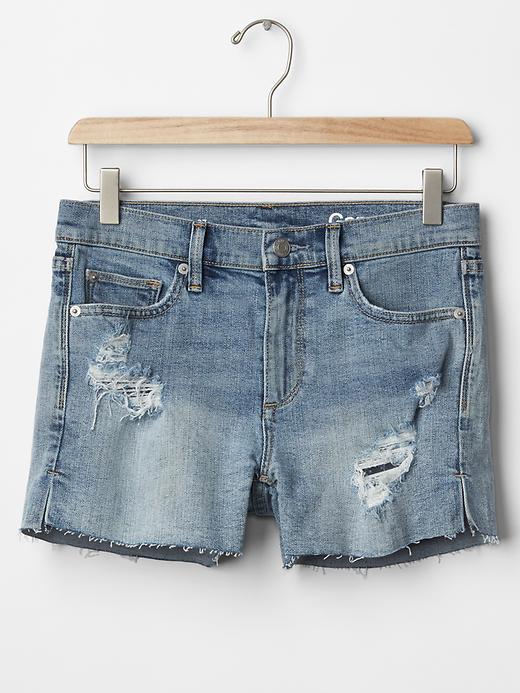 Edda Woodstock Tee – Revolve
Denim Shorts – Gap
If I'm running errands, I like to pretend I'm also going to the gym.
Run Tights – Old Navy
Hooded Pullover – Old Navy
We're only human and our mood changes, our interests go from here to there, so why not allow our fashion to follow suit.  It'd be boring otherwise, right?
*Caitlin Moran is the author of How to Be a Woman where the above quote is taken from.
xoxo.  a
Join me on Instagram with your #wednesdaywisdom and tag @agnes_wrightblog!