TGIF!
Does that phrase ever get old?  I don't think so.
As spring teases us in the Midwest this week, my wardrobe's scream for help rings louder and louder from the closet.  I've mentioned in a few recent posts (here and here) that my current goal is to clean closets and revamp my personal collection.  And it's coming along slowly but surely.  Another closet is on the to-do list this weekend… which gets me thinking about the items I need to fill it back up.  Need?  Ok, maybe want.
Here are four spring trends I'm currently crushing on.
Lace Up
Whether it's a lace up top, sandal or dress, I'm all in.  I love the summery feel and it makes styling easy and effortless.
X Revolve Delta Top – Revolve
Steve Madden 'Sandalia' Sandal – Nordstrom
Kendall + Kylie 'Safari' Lace-Up Shift – Nordstrom
Chokers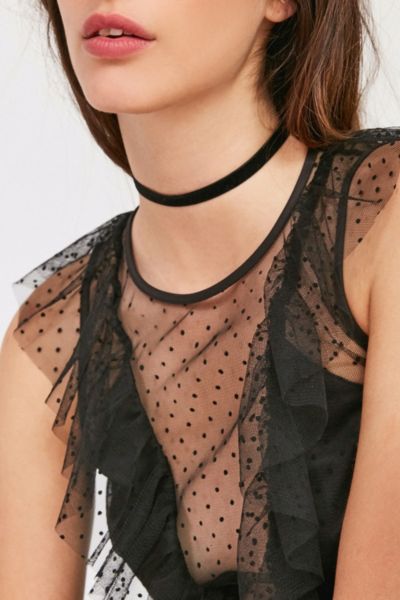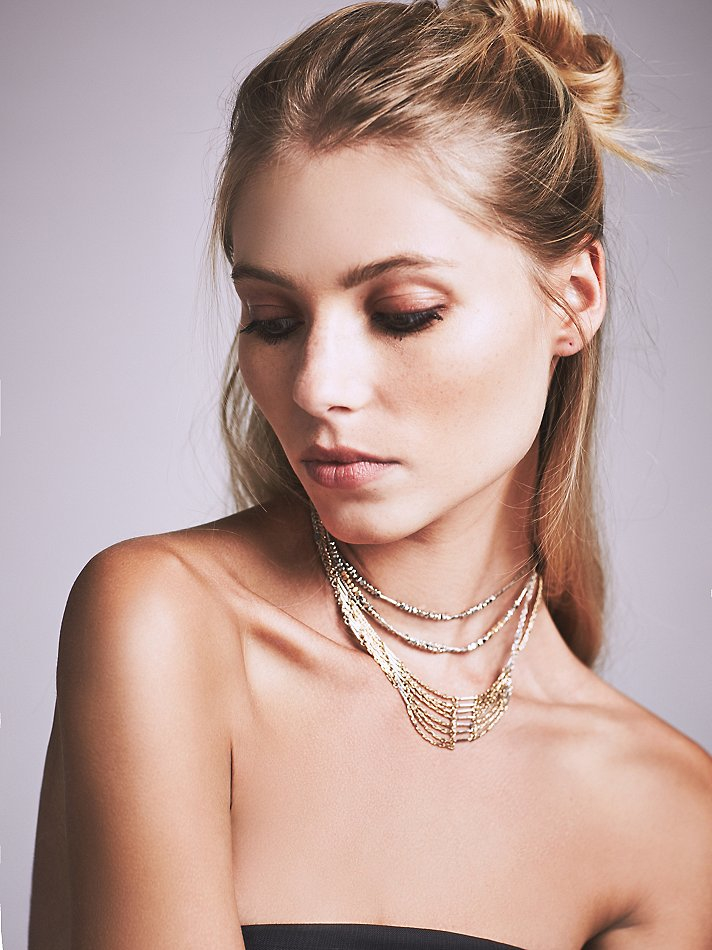 Claire Velvet Choker – Urban Outfitters
Wild Winds Choker – Free People
Rhinestone Medallion Choker Set – Forever 21
Lovin' these 90's trends so much – all three are must-haves.  Pair one with a graphic tee, tank top, romper or dress.  They add an edgy look to any outfit!
Off-the-shoulder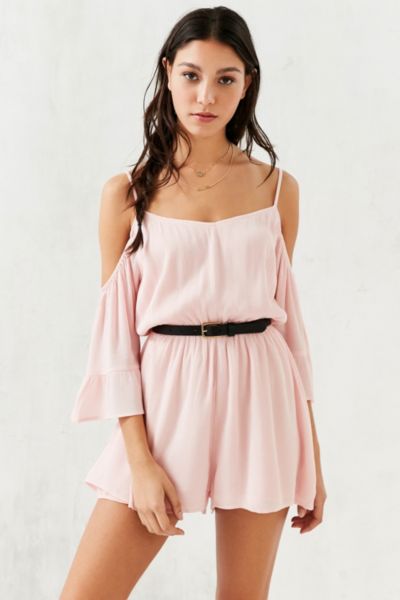 Minimal Off Shoulder Top – ASOS
Kimchi Blue Off-The_Shoulder Romper – Urban Outfitters
There are many ways to incorporate the "cold shoulder" look, but my favorite is with a romper or brightly colored top.  A great look for all those outdoor summer events.
Pleated Skirts
Pleated Midi Skirt Colour Block – ASOS
Flower Pleat Panel Skirt – Topshop
Midi skirts are always a good idea and with pleats and print?  No one can resist.  I'm loving the sneaker trend (read more here) and am debating whether or not I can pull this off.  Talk about street style, ammiright?  A pleated midi also looks great dressed up with a pair of heels!  Win, win.
What trends are you loving this season?  I'd love to hear about them!
Cheers to the weekend.
xoxo.  a
Catch me on Instagram!  @agnes_wright