Is there anything more glamorous than the annual Academy Awards?  I did my awards show obsession spiel for the Grammy's this year, so I'll save you from a flashback and leave this post to the fashion.  Ohmg, the gowns.
Red carpets are always exciting, but the stars bring out their A-game for The Oscars.
Check out my favorites from tonight:
Alicia Vikander in Louis Vuitton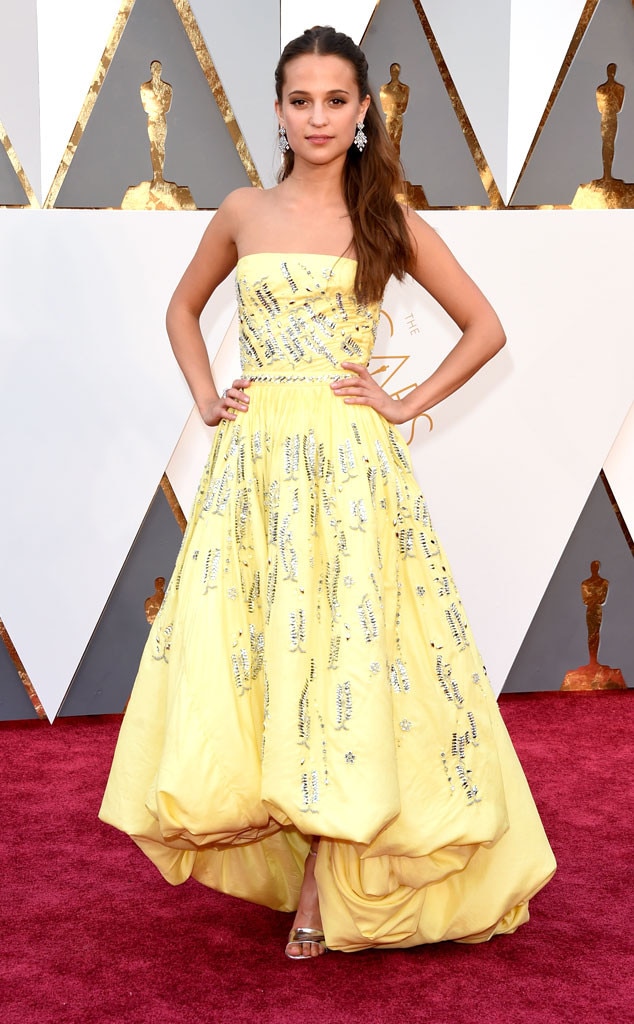 It was no secret Alicia would show up in LV, but no one expected this pale yellow (or dusty yellow as she called in on E! Live from the Red Carpet).  The bubble high-low hemline takes this dress to the top.
2. Saoirse Ronan in Calvin Klein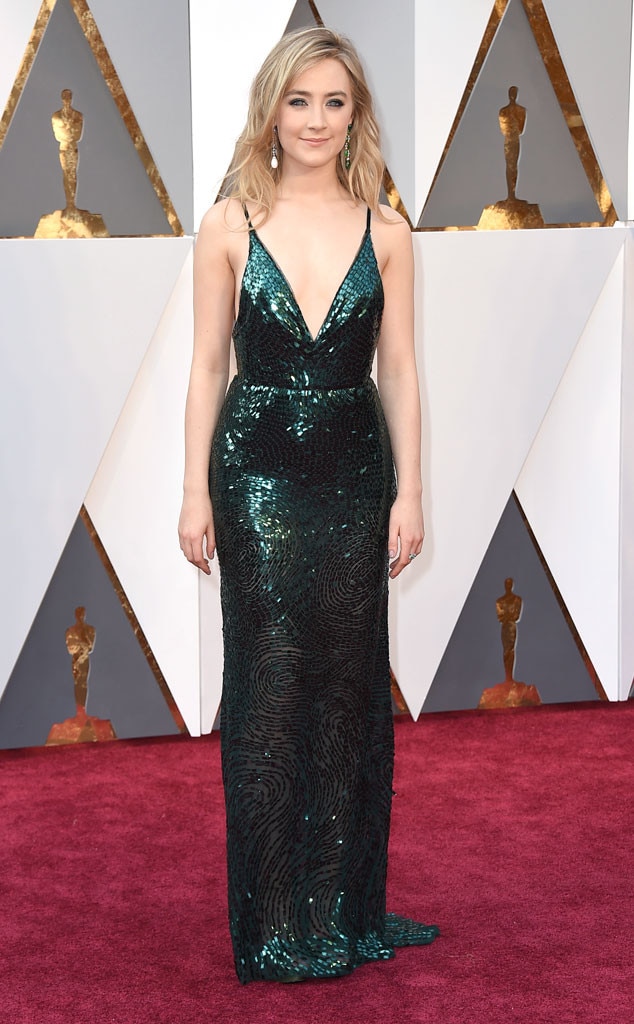 Wearing green as a tribute to Ireland definitely worked for Saoirse.  This dress is stunning – the shine, the pattern, the shape, and a little bit sheer.  Her loose waves work perfectly for the overall look.
3. Rooney Mara in Givenchy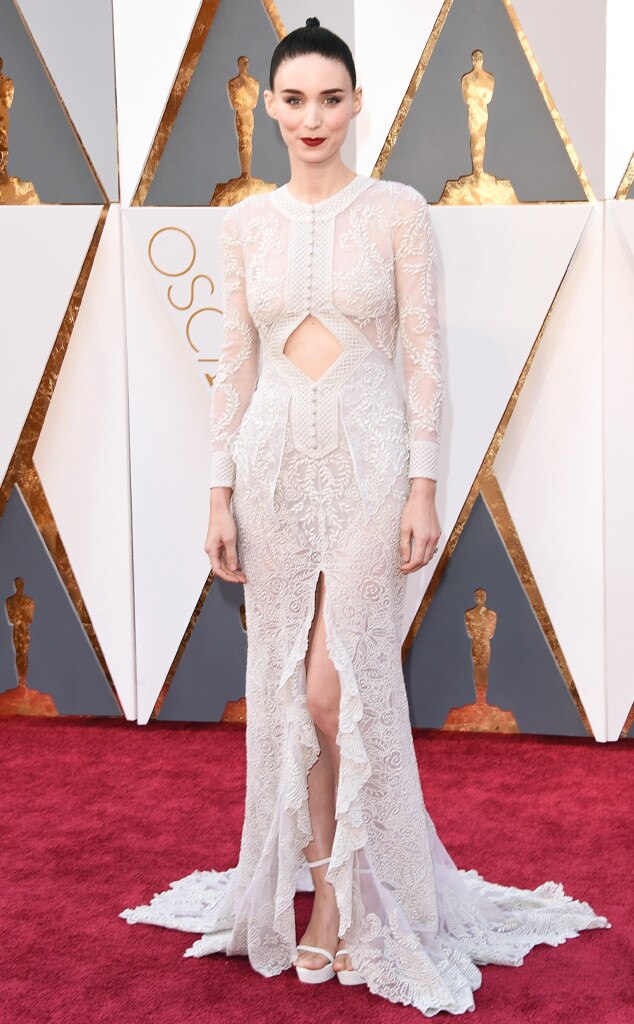 Rooney has been iffy for me this awards season, but she is wow-ing tonight.  Somehow this dress is edgy, classic and elegant all in the same.  I love the long sleeves, I love the buttons, and if you watched live – did you see the back?!
4. Lady Gaga in Brandon Maxwell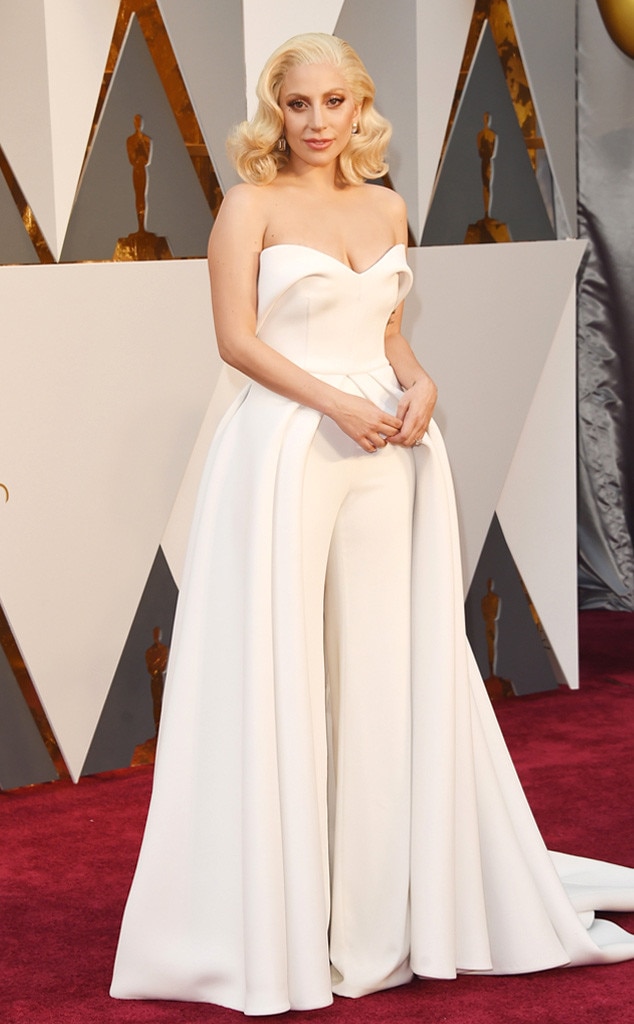 And here is the Oscar red carpet moment.  After The Grammy's, I wasn't sure what to expect from Gaga.  I've loved the glamour actress persona we've seen and this is by far her best look yet.  Pulling off a jumpsuit at The Oscars is near impossible, but this is perfect.  Yay, Gaga!
5. Olivia Munn in Stella McCartney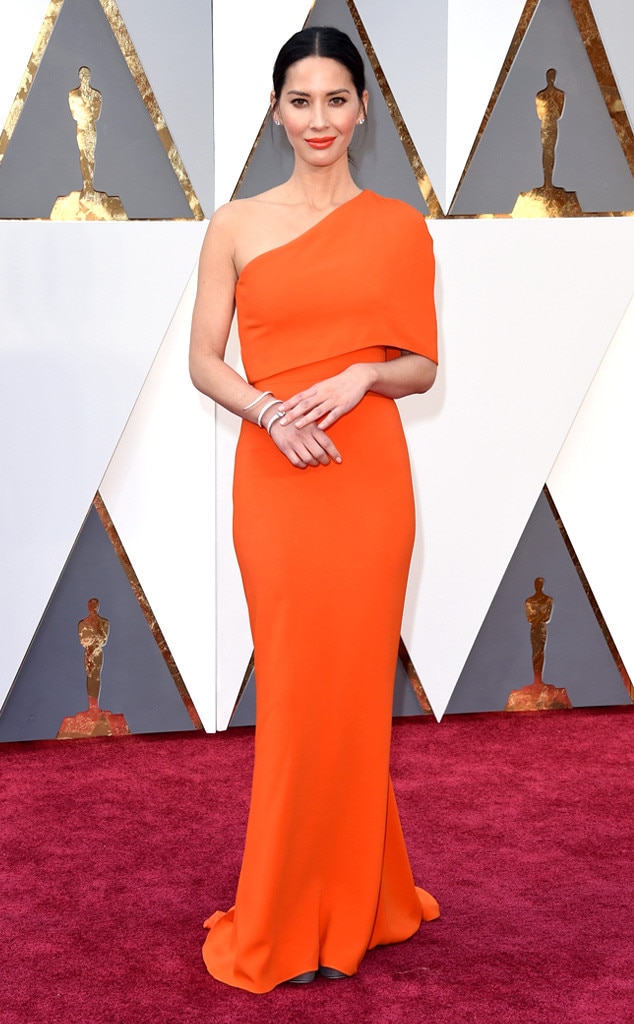 This is nothing out of the ordinary, but for some reason, I can't get over it.  Maybe because I feel it's the most "wearable".  It's simple, yet sexy, and fits Olivia perfectly.  I love the color and the way she styled it keeps the look classic.
This time, I won't ignore the men. Most people won't notice much difference between tuxes on the red carpet, especially if the guys keep it classic.  But, we need to give them credit, and ones that show up in the unexpected always have my vote.
Eddie Redmayne in Alexander McQueen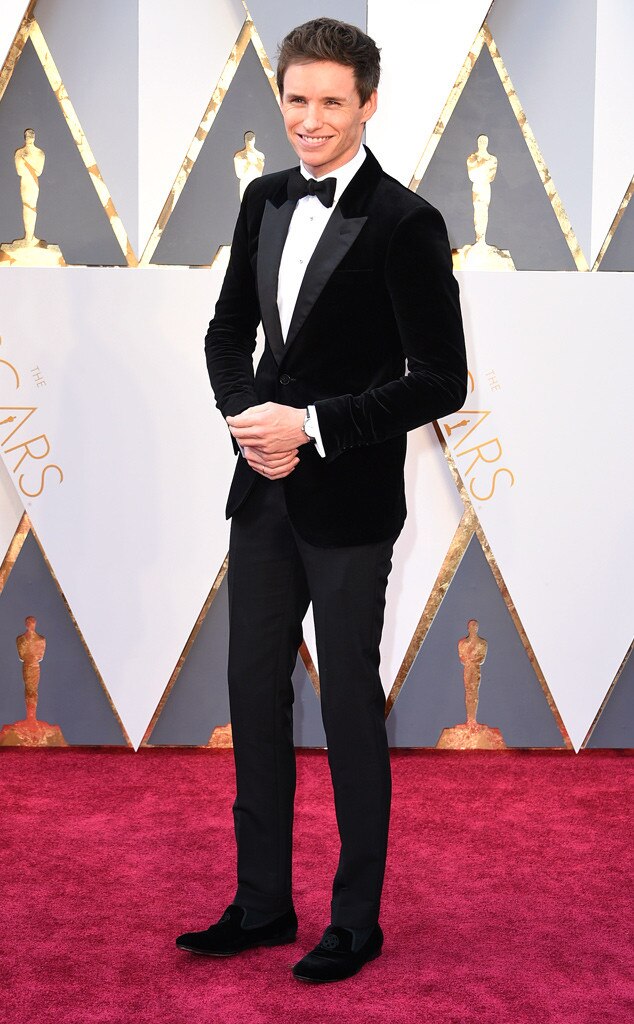 Velvet jacket, velvet slippers.  I love the twist for a shoe and the different textures make this tux stand out.
2. Jared Leto in Gucci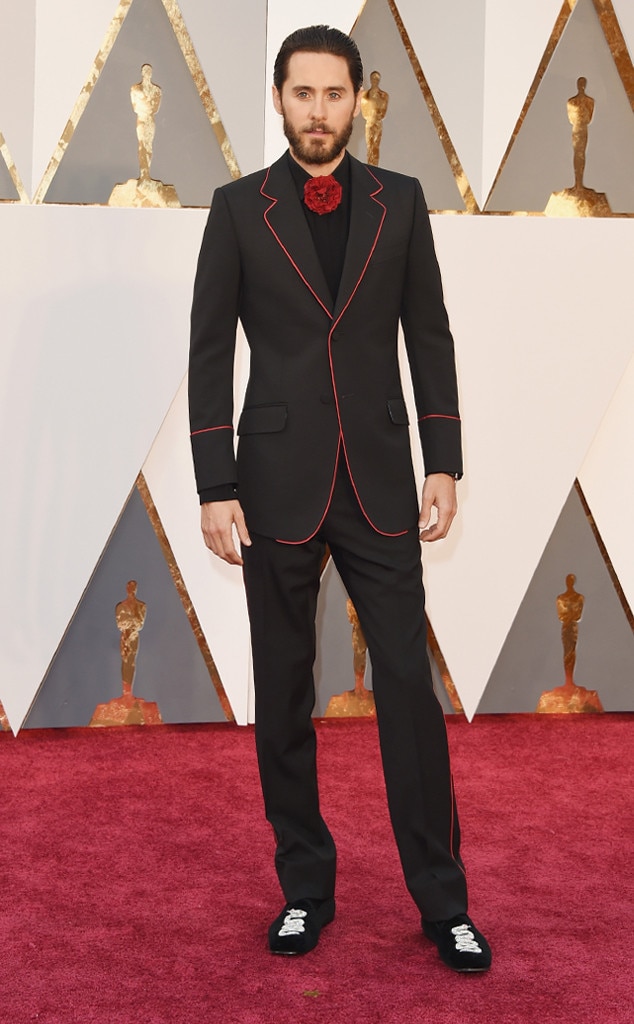 I'm almost certain I would hate this on anyone other than Leto.  This is what we expect from someone like him and I'm in love with the way he mixed red and black.
All in all, this red carpet was a great one.  Who were your favorites?
Now for the awards…
Go Leo!!
xoxo.  a
All photos courtesy of E! Online.