If the retail stores haven't reminded you enough, Valentine's day is just around the corner!  Ok, so we technically have three weeks, but some planning is involved when you need to online shop for the perfect gift.
Men can be hard to shop for.
My other half is always happy with gifts I come up with, but why do I always feel like I get him the same things?  A dress shirt, some cozy socks, cologne.  Those are my go-to's. Maybe we'll change it up this year.
Check out my list of favorites, for him, that I've discovered on the WWW.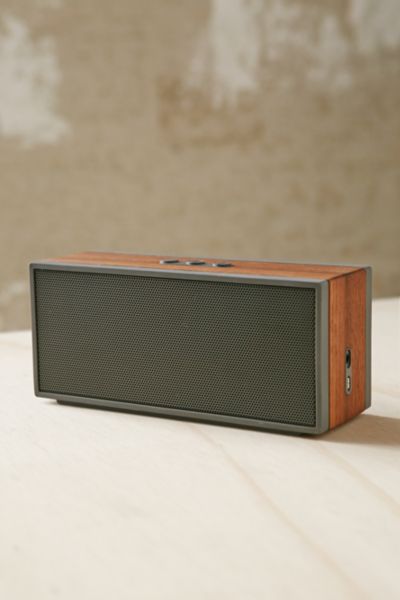 When looking for unique gifts, Urban Outfitters is the place.
They always have something funny, unique and random you can't find anywhere else.  I understand Bluetooth speakers are everywhere now, but the wood grain look on this is pretty rad.  Perfect for the guy who likes high quality, one-of-a-kind.
2. ESPN 30 for 30 Gift Set Collection
F
or all those sports fans out there, the ESPN 30 for 30 DVD set is a no-brainer.  A collection of short films about extraordinary sports stories, it will have your man entertained for hours.
Trust me on this one.
3.  TOMS Culver Matte Black Sunglasses
Want to give back and get the best gift?  Get your guy ready for summer in these TOMS sunglasses.  The matte black gives them a cool edge and the classic shape looks good on everyone.  Every pair purchased gives sight to a person in need.
It's no guilt purchase, ladies.  
4.  YETI Rambler
If you haven't heard of the YETI craze, you need to get educated.  Your guy may already have a to-go coffee cup, but getting him a YETI will have him bragging to his friends.  This will keep coffee hot and lemonade cold in the most extreme conditions.  Rumor has it, one of these has survived a car fire with ice left inside.  A great gift for guys on the go.
For the real outdoor man, opt for the YETI cooler.  I wouldn't suggest two products from the same company if I didn't personally know how amazing they are – and how much guys love them.  His friends will be jealous and their beers will be cold.
Best girlfriend/fiance/wife award goes to you.

Maybe they aren't so hard to understand…
Good luck and happy shopping!
xoxo.  a